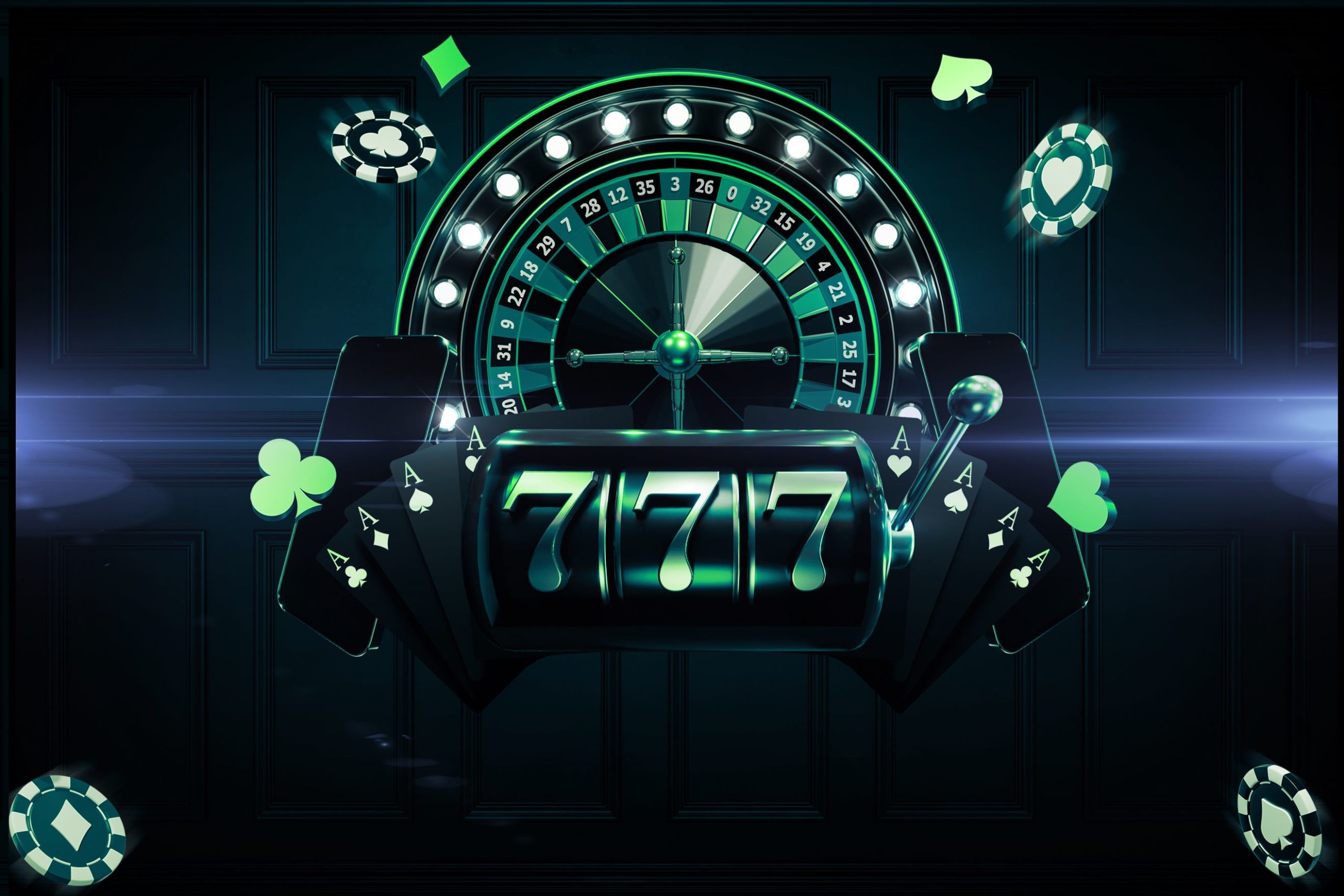 Live Casino Games
Live Casino Man is the place to find the best live casino games around.
Live Casino Man is the place to find the best live casino games around. There are so many different live casino games to choose from, we'll go through them all and help you select the right game for you.
We'll run through all the classics such as live blackjack, live roulette, live baccarat and the latest ones included in a new gaming category called Live Game Shows.
What is Live Casino?
A live casino combines the finest elements of brick and mortar casinos with all the advantages of online casinos. You'll be able to enjoy the casino experience, without leaving the comfort of your own home.
All about Live Dealers
Professional live dealers are a key component of online live casinos. They're just like a real dealer in a land-based casino, trained and licensed, but online. Being a live dealer also requires a specific set of skills as your every move is made in front of a camera, live casino players, and the pit boss.
Why Play Live Casino Games?
While playing live casino games; live blackjack, live roulette, live baccarat or any other live casino game, you'll be able to interact with the live dealers via a live chat function. You'll also be able to see the live dealer shuffle the cards, deal, and manage the live games with commentary.
How do Live Casino Games Work?
Live casino games work and have the same rules as their land-based equivalents. All you need is an internet connection and you'll be playing your favourite casino games in no time.
Best Live Casino Games
Here we'll run through our favourite table games and the most popular online live casino games, helping you find your favourite game.
Live Blackjack
Live blackjack, just like classic blackjack, is a game of cards where the aim is to achieve a higher card value than the live dealers without going over 21. It's a comparing card game where each player competes against the live dealer, not other players.
To play blackjack online, you need to know some of the basic rules of the game. We'll guide you through them so you can play blackjack with confidence.
How to Play Live Blackjack?
Once you've picked your blackjack game from the game lobby, find an open seat to sit and take a seat. Some game sessions may allow you to take multiple seats and play multiple hands at once.
At the start of each round, two cards are dealt to yourself and the live dealer. You're then asked what your next move will be: Hit, Stand or Double Down.
Read on to and we'll explain the decisions you'll have to make.
Blackjack
A value of 21 on your first two cards is known as a 'Blackjack', as long as the live dealer's hand hasn't achieved this too.
Push
You have an equal hand value to the live dealer, the prize will be 'pushed' which means no one wins or loses and instead the wager carries over to the next game.
Bust
Going over 21 is known as going 'bust' and you automatically lose the round.
Hit
Hit is when you request another card to be added to your total.
Stand
When you decide not to take another card and stick with your current hand.
Double Down
After seeing your hand, you can double your bet and subsequently be dealt another card.
Split
If you're dealt a matching pair of numbers, you'll have the option to split them and receive another two hands. You'll have to double your ante since you're now playing with two hands.
Insurance
When the live dealer is showing an Ace, you'll have the option to buy insurance against the house having a Blackjack.
Odds and Payouts
In most online blackjack games, 'Blackjack' pays out 3:2. With all other regular game wins the payout is 1:1.
You can usually check in-game help menus for a breakdown of the payouts and odds.
Live Blackjack Side Bets
Depending on the live blackjack game, there are several side bets that you can make.
Player's Pair
If you are dealt a matching pair of cards, you win this side bet. The payout is based on whether it's a perfect pair, matching colours, suits, or just numbers.
Dealers Pair
Similar to the players except it's based on the live dealer's cards
21+3
This bet takes a look at your two face-up cards and the live dealer's first face-up card, and if they make any of the following poker hands you win the bet; Flush, Straight, Three of a Kind, Straight Flush, or Suited Three of a Kind.
Live Roulette
Live dealer roulette games are the same traditional roulette games found in a bricks and mortar casino and played the same way. The action takes place on a real roulette wheel, with a real spinning ball on a real roulette table in a studio or land-based casino, and is streamed to you with crystal clear audio and high-definition video with multiple camera angles.
Most online live casinos will feature a number of different live roulette games, including French roulette, European roulette, and American roulette.
How to play live roulette
Here are the basics to playing roulette. You can wager on a single number, as well as on different groups of numbers. The more numbers included in the bet, the greater the odds of winning.
Bets can be placed until the live dealer closes the betting session. He'll spin the roulette wheel and throw the roulette ball into the wheel that spins in the opposite direction. The ball will fall into one of the marked slots, determining which bets receive a payout.
Different online casinos play different rules, so make sure to know what the online roulette rules are before you start playing. Also remember when you play live casino online, play responsibly.
Betting Options
Between betting on the outside and inside of the live roulette table, there are several different types of bets. Each bet has its own probability of hitting and different odds to reflect those percentages. Below are some examples of European roulette game bets.
Inside Bets
Inside bets are placed in the centre of the table's layout on individual numbers. They involve a higher risk for players as the chances of winning bets is smaller, however inside bets have larger payouts when compared to outside bets.
Red or Black — Pays out even odds (1:1) if the ball lands on the roulette colour you pick.
Odd or Even — Pays out at even odds (1:1) if you correctly call the ball landing on an odd or even number.
Low or High — Pays out at even odds (1:1) if you correctly call the ball landing on 1-18 (low) or 19-36 (high).
Column — Pays out double your bet (2:1) if you correctly call the ball landing on a number within one of the three columns of 12 numbers that span the longest side of the roulette table. The first column covers 1, 4, 7, 10, 13, 16, 19, 22, 25, 28, 31, 34. The second column features 2, 5, 8, 11, 14, 17, 20, 23, 26, 29, 32, 35. The third column includes 3, 6, 9, 12, 15, 18, 21, 24, 27, 30, 33, 36. You receive a 2:1 payout (double your bet) by choosing the correct column.
Dozens — Pays out double your bet (2:1). It's another bet that covers a dozen numbers, these three selections are actually in numerical order. That means 1st 12 is numbers 1-12, 2nd 12 includes 13-24, and 3rd 12 covers 25-36.
Outside bets
Outside bets are considered the most basic type of wager placed in live roulette and as such, are more suited for inexperienced players.
These bets are not placed on specific numbers, but are based on other properties, such as the numbers' colour, their position on the layout, whether or not the numbers are even or odd, and so on.
Straight Up — Bet on any number on the roulette table. You win if the ball lands on your number, but lose if the ball lands on any other number. Each straight bet pays out 35:1.
Split — Betting on the line that separates two numbers. If the ball lands on either number, you win. This pays out 17:1.
Corner — Bet on four numbers that have to touch. It pays out 8:1 if the ball lands on a number that falls within your quartet.
Street Bet— You are betting on a row of three numbers, such as 1,2,3 or 4,5,6 on the inside of the roulette table. The payout for the ball landing within your trio is 11:1.
Double Street or Line — Similar to street bets, but you are selecting two rows of three numbers instead of one. The payoff is 5:1.Basket — When a player chooses to place a bet covering the zero, double zero, and the top line of numbers, which are 1, 2 and 3. This five-number bet has a 6:1 payout.
Live Game Shows
Live casino game shows aren't games normally found in a land-based casino and aren't table games. However, if you're familiar with TV shows such as Who Wants to Be a Millionaire or Deal or No Deal then these are the types of TV game shows which are being turned into live online casino game show games.
All live casino game shows take place in themed studios, and live presenters host them. They will keep you entertained during the gameplay with the action taking place in real-time and streamed via high-definition cameras from multiple angles.
When it comes to live casino game shows, it is all about chance. There are no strategies.
Dream Catcher
Dream Catcher, launched by Evolution gaming, was the first-ever game show available. It presents a live money wheel operated by a game presenter. This game offers the simplest rules of any casino game and has a huge appeal to slot players.
Players can enjoy a fully immersive gaming experience through a multi-camera studio installation. The game presenter spins the wheel and interacts with players throughout.
Players simply bet on the number they think the wheel will stop at: 1, 2, 5, 10, 20 or 40. If the player bets on the correct number they win a corresponding payout.
Monopoly Live
Created in partnership with Hasbro and available only from Evolution, Monopoly Live is a unique live online game show based on the world's best-loved board game.
The aim of the main game is simple: A live game host spins the super-sized, vertically mounted wheel and players predict the segment the wheel is going to stop at after the spin, while the virtual MR. MONOPOLY sits alongside ready to spring into action.
As well as offering the chance to bet on the wheel stopping on a certain number, the wheel incorporates 'CHANCE' segments for instant cash wins and multipliers, and also '2 ROLLS' and '4 ROLLS' segments. These latter segments activate a captivating, augmented reality, 3D Bonus game built around the adventures of MR. MONOPOLY.
Live Baccarat
Live casino baccarat is a comparing card game played between two hands, the 'player' and the 'banker'. Each baccarat coup has three possible outcomes: 'player' (player has the higher score), 'banker', and 'tie'.
There are three popular variants of the game: Punto Banco, Baccarat Chemin de Fer, and Baccarat Banque. In Punto Banco, each player's moves are forced by the cards the player is dealt. In Baccarat chemin de Fer and baccarat Banque, by contrast, both players can make choices.
The winning odds are in favour of the bank, with a house edge of at least 1 per cent.
Speed Baccarat
Live Speed Baccarat is the super-fast alternative to the standard baccarat game and its many variants. Whereas a standard baccarat game round lasts 48 seconds, Live Speed Baccarat is much faster. Cards are dealt face-up, results time is kept to a minimum and each game round is completed in a suspense-packed 27 seconds.
Live Casino FAQ
What Games can I Play at a Live Casino?

All the classic casino games are available such as live blackjack, live roulette, live baccarat and new ones included in a new gaming category called Live Game Shows too.

What is live gaming in casino?

Live gaming is the same as playing in a real casino, but online. Real trained and licensed dealers are used, but the video and audio is streamed to your desktop or mobile device in real-time.
Top Live Casino games Sites in 2023