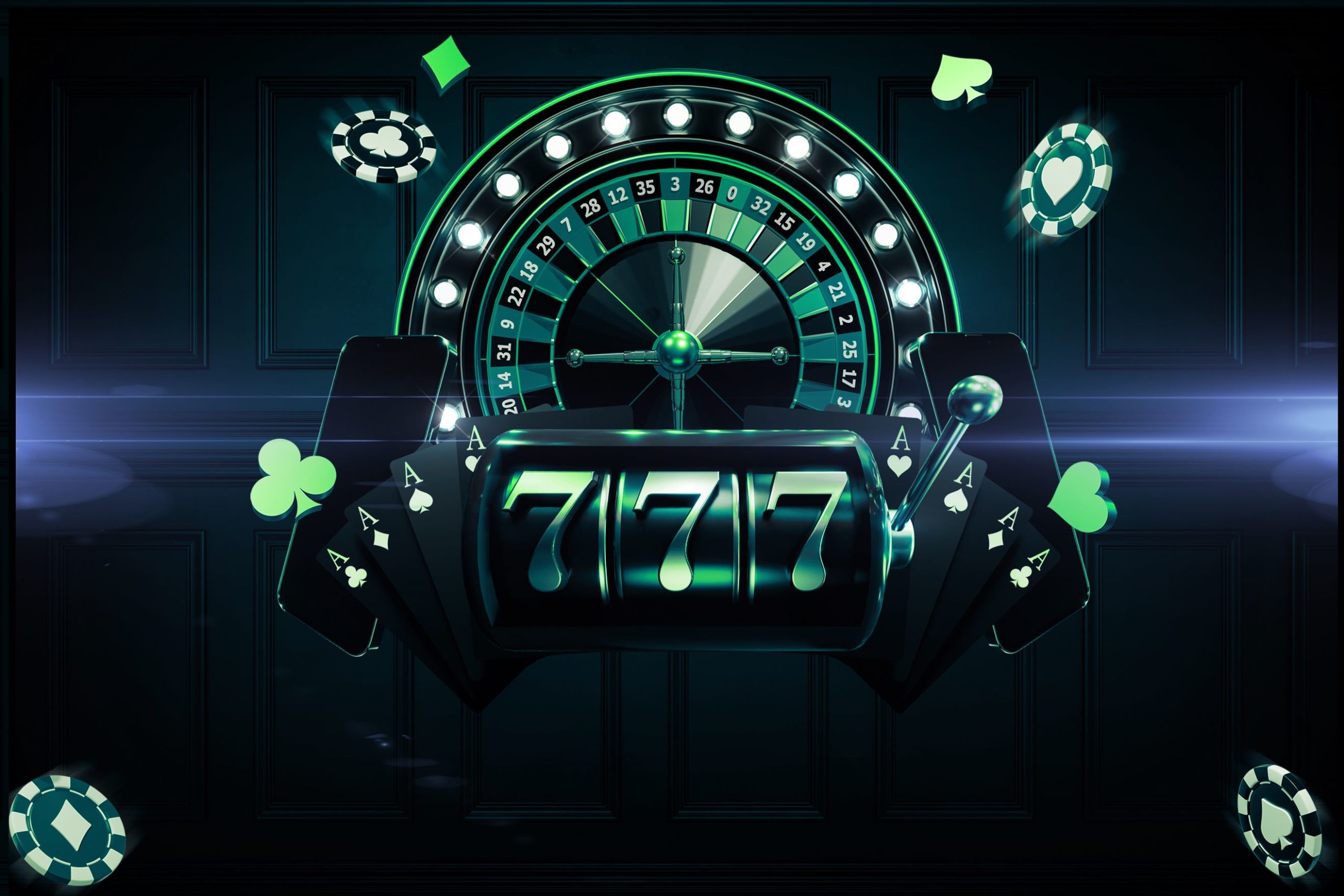 How to Play 3 Card Poker
As one of the most popular poker variants, 3-card is still doing great business in casinos across the globe. Let's shuffle up and deal at Live Casino Man…
Welcome, ladies and gentlemen, to the captivating world of live casino 3 Card Poker! Prepare to be enthralled by this exciting variation of the classic game as we embark on a journey across the 52-card poker plains. 
Picture yourself taking a seat at the virtual poker table, accompanied by a charismatic dealer who is ready to guide you through the highs and lows of this action-packed game. It's like stepping into your very own James Bond adventure, minus the fancy tuxedos and elaborate gadgets!
In this exhilarating poker variation, you'll be dealt three cards and your goal is to create the strongest hand possible, outwitting both the dealer and your fellow players. It's a battle of wits, a test of strategy, and a chance to unleash your inner card shark.
But fear not, for this game is designed to cater to players of all levels of expertise. Whether you're a poker prodigy or a complete novice, get ready for an unforgettable experience that will entertain, excite, and potentially reward you with lucrative winnings.
Stay tuned as we delve into the rules, strategies, and insider tips that will give you an advantage at the virtual poker table. From mastering the art of bluffing to outsmarting the dealer, we'll cover it all with authority, friendliness, and a touch of good-natured humour.
So, get your poker face ready, as live casino 3 Card Poker beckons you. It's time to step up, showcase your skills, and embrace the excitement of this thrilling game. Let's shuffle up and deal!
How to Play 3 Card Poker – The Rules
Now, let's dive right in! Picture yourself at the virtual poker table, surrounded by the electrifying atmosphere of the casino. You're dealt three cards, and your mission, should you choose to accept it, is to form the best possible poker hand to beat the dealer. It's like a high-stakes game of rock-paper-scissors, but with a twist!
First, familiarize yourself with the hand rankings. A straight flush is the crème de la crème, followed by three of a kind, a straight, a flush, a pair, and a high card. Remember them like the lyrics to your favourite tune – they'll guide you to victory.
Now, here's the juicy part – placing your bets! You have two options: the Ante bet and the Pair Plus bet. The Ante bet is your ticket to the main game, while the Pair Plus bet adds an extra dash of excitement, rewarding you for a hand as simple as a pair. Go on, spice things up a bit!
Once the bets are placed, it's time to reveal your cards. Will they be your faithful allies or crafty adversaries? Take a moment to analyze your hand, but don't sweat it too much – we're here to have fun, after all!
Now, here's where the rubber hits the road. You have a choice to make – to play or to fold. If you fold, well, it's like bailing out of a rollercoaster before it even starts. But if you're feeling daring, confident, and slightly mischievous, it's time to play those cards like a maestro conducting a symphony.
But wait, there's more! The dealer needs a queen-high hand to qualify. If they fall short, you win even money on your Ante bet, and your Play bet is returned. It's like finding a fiver in your coat pocket – a delightful surprise!
Now, let's talk strategy. Remember, my friend, poker is a dance of wits. Don't be afraid to bluff like a secret agent with a hidden agenda. And when it comes to the Pair Plus bet, it's like adding a sprinkle of spice to your favourite dish – it enhances the flavour of the game.
In the midst of all the excitement, don't forget to keep a keen eye on your bankroll. Set limits, play responsibly, and don't go all-in like a gambler in a cheesy movie. It's all about having a good time without breaking the bank.
And there you have it! A crash course on how to play 3 Card Poker at the live casino. Embrace the camaraderie, enjoy the banter with the dealer, and let the laughter fill the air. Remember, it's not just about the cards; it's about the experience.
So, my fellow adventurers, grab your lucky charm, wear your best poker face, and let the cards fall where they may. 3 Card Poker is waiting for you, ready to deliver an unforgettable thrill ride. Good luck, have a blast, and may the poker gods be in your favour!
3 Card Poker Betting Strategy
When it comes to betting in 3 Card Poker, my dear friend, it's all about finding the balance between prudent caution and a touch of daring. Let's embark on a journey of strategic decision-making that would make even the most distinguished gentlemen nod in approval.
First and foremost, we must address the Ante bet. This is where the game begins, and the stakes are set. It's like a gentleman's handshake – a sign of respect and honour. Now, the key here is to consider your hand and the dealer's Queen requirement. If your hand is strong, raise that Ante bet with confidence, displaying your strategic acumen.
Let us not forget the Pair Plus bet. This is where the true gentlemen separate themselves from the rest. It's like a stylish accessory that adds a touch of flair to your game. Consider your hand carefully – if it's a pair or higher, embrace the opportunity to place a dashing Pair Plus bet, elevating your chances for additional winnings.
Now, here's a word of advice, my discerning companion. Remember to assess your bankroll and set limits that befit a true English gentleman. Gambling should always be an enjoyable pastime, never a reckless pursuit. A wise man knows when to step away and savour the pleasures of life beyond the gaming table.
And as we conclude our discourse on betting strategy, let us not forget the essence of the game itself – the camaraderie, the thrill, and the elegance of the live casino atmosphere. Engage in polite banter with the dealer, exchange knowing nods with your fellow players, and embrace the refined ambience of the room.
So, my distinguished friend, armed with knowledge and a touch of sophistication, step into the world of live casino 3 Card Poker with the poise of a true English gentleman. Let your betting decisions be a testament to your strategic prowess, your demeanour a reflection of your class, and may fortune smile upon you with the grace befitting a true nobleman.
3 Card Poker and Responsible Gambling
Setting boundaries and knowing your limits is as important as knowing when to hold 'em and when to fold 'em. So, before you venture into the enchanting world of 3 Card Poker, take a moment to establish a budget that won't have you searching under the sofa cushions for loose change.
Remember, gambling is like a spirited dance – it's all about finding the right rhythm. Play within your means, my friend, and don't let the excitement make you twirl out of control like a tipsy dancer at a royal ball.
And if you ever find yourself feeling overwhelmed or uncertain, fear not! There are wonderful organizations like GamCare ready to lend a helping hand, providing support and guidance. Think of them as your trusty wingman, ready to steer you away from the perilous cliffs of excessive gambling.
 As much as we love a good gamble, it's important to remember that life is not just about the cards we're dealt. There are picnics to be enjoyed, cricket matches to watch, and, of course, the ever-elusive quest for the perfect cup of tea.
So, my friend, as you step into the world of 3 Card Poker, let responsibility be your guiding star. Play with a twinkle in your eye, a smile on your face, and the knowledge that you're in control. It's time to savour the game, share a laugh with your fellow players, and embrace the adventure responsibly.
How to Play 3 Card Poker – Takeaway
We've learned the ins and outs, danced with strategy, and embraced the importance of responsible gambling. Now, as we bid adieu, let me leave you with a final thought that combines authority, friendliness, and a sprinkle of good-natured humour.
Imagine yourself at the poker table, surrounded by the exhilarating energy of the live casino. The cards are in your hands, and the possibilities stretch out before you like a delightful buffet of choices. It's a game of skill, chance, and a pinch of daring, all wrapped up in a package that promises a memorable experience.
So, my adventurous compatriot, why not take a leap and immerse yourself in the world of 3 Card Poker? Feel the rush of anticipation, the thrill of a well-played hand, and the camaraderie shared with fellow players. It's a journey filled with laughter, excitement, and the chance to showcase your strategic prowess.
But remember play responsibly and set limits that keep the fun flowing without losing sight of life's other pleasures. Whether it's sipping tea in the afternoon or sharing a joke with friends, balance is the key.
With knowledge in your pocket and a twinkle in your eye, it's time to embrace the adventure of 3 Card Poker at the live casino. Let the cards fall where they may, let the laughter echo through the room, and may luck be your loyal companion. The stage is set, the cards are waiting, and the game is about to begin. Cheers to a jolly good time and the excitement that awaits!
The Best 3 Card Poker Sites in 2023