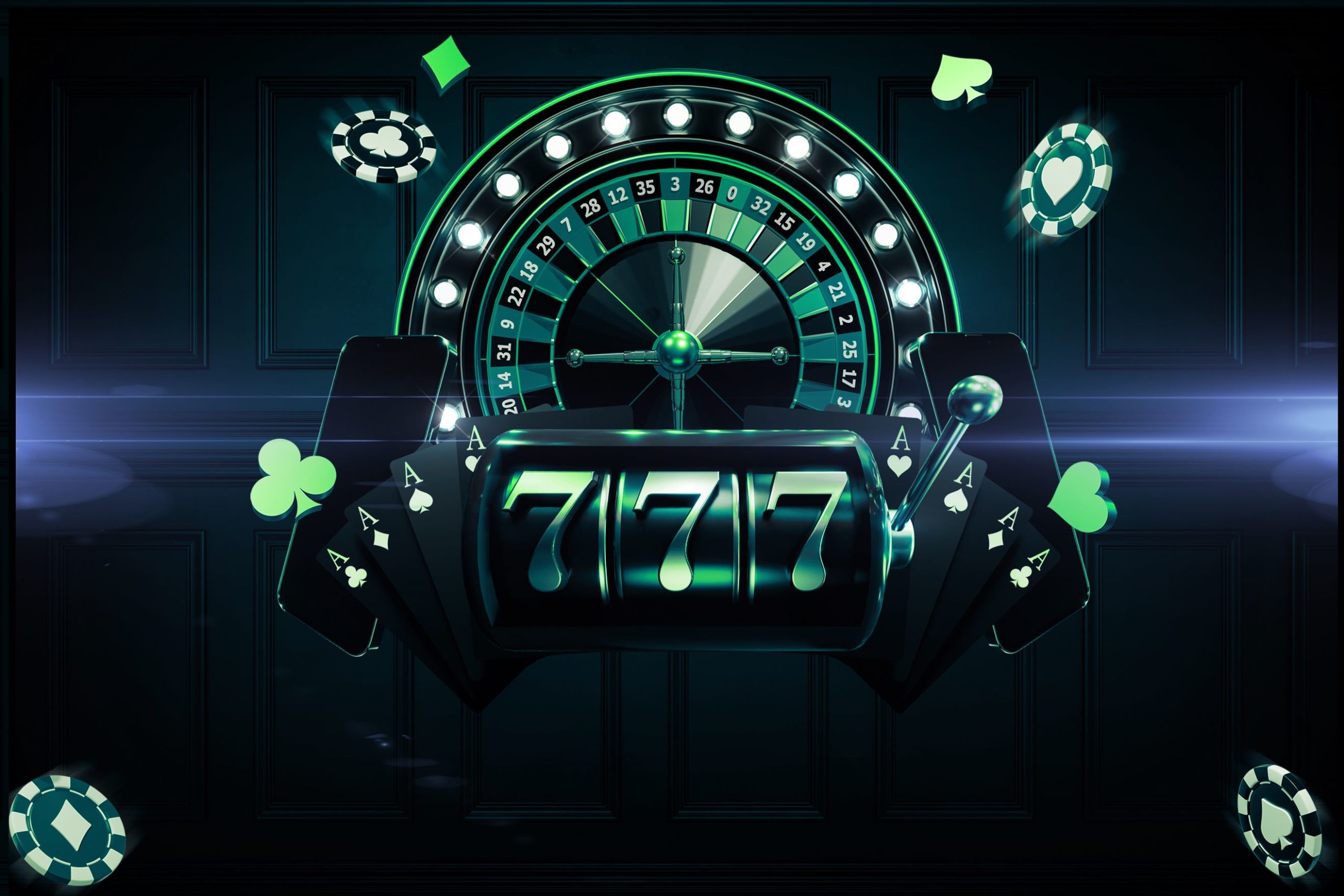 Roulette Strategy
Plonking your digital chips down and keeping your fingers crossed? You've got it all wrong. Join Live Casino Man for the ultimate winning roulette strategy ⏩
Welcome to the electrifying world of live casino roulette, ! Prepare to spin the wheel, place your bets, and let the excitement unfold right before your very eyes. Live casino roulette combines the best of both worlds: the convenience of online gaming and the thrill of a land-based casino, all from the comfort of your own home.
Picture this: you're sitting in your favourite armchair, wearing your lucky socks, and sipping on a beverage of your choice. Meanwhile, a charming and professional dealer stands ready to guide you through the game, with a touch of charisma and a sprinkle of wit. It's like having your own personal casino right at your fingertips!
But let's not forget the star of the show: the roulette wheel! Its mesmerising spin, accompanied by the sound of the ball gracefully dancing from one pocket to another, creates an atmosphere filled with anticipation and exhilaration. Will it land on your chosen number or colour? Only time will tell.
Don't let the seemingly complex layout of the roulette table intimidate you. The rules are quite simple, and with a bit of luck on your side, you'll be placing bets like a seasoned pro in no time. Whether you're a fan of the classic European roulette or the double-zero American version, live casino roulette offers a wide range of options to suit your preferences.
Sit back, relax, and get ready to experience the thrill of live casino roulette. The wheel is waiting, the dealer is ready, and the winnings are within reach. Join in the fun, soak up the lively atmosphere, and who knows? The next spin could be your ticket to a delightful fortune. Let the games begin!
Firstly, How to Play Roulette
Ah, the game of roulette! Strap yourselves in, , as we embark on a wild ride through the rules of this iconic casino classic in the electrifying world of live casinos. But fear not, for I shall be your trusty guide, delivering the rules with a touch of authority, a sprinkle of friendliness, and a dash of humour.
Picture this: you're standing at the roulette table, surrounded by the clinking of chips, the chatter of fellow players, and the spinning wheel awaiting your command. The objective is simple: predict where the ball will land after the wheel comes to a halt. Sounds easy, right? Well, let's dive into the details.
The roulette wheel features numbered pockets, ranging from 0 to 36 (and sometimes an additional 00 in the American version, but more on that later). Each number corresponds to a colour, either red or black, except for the green pocket(s) representing the 0 or 00.
To get in on the action, you place your bets on the table layout, which showcases various betting options. You can go for the big wins by betting on a specific number (the holy grail of roulette) or play it safe by choosing broader categories like red or black, odd or even, or ranges of numbers. The choice is yours, dear player.
Now, here comes the fun part. Once the bets are placed, the dealer releases the ball onto the spinning wheel, and the suspense builds as it bounces around, teasing you with the possibility of a win. Will it land on your lucky number? Or will it cruelly mock you as it settles into an entirely different pocket? It's like a game of cosmic ping-pong!
But wait, there's more! In the American version of roulette, an extra green pocket labelled 00 is added to the mix, slightly tipping the odds in favour of the house. So, unless you have a soft spot for Uncle Sam, you might want to stick with the European version, which features a single green 0 pocket and gives you better chances of glory.
Oh, and let's not forget about the special bets. Ever heard of Voisins du Zéro, Orphelins, or Tiers du Cylindre? Fancy French terms, aren't they? These are special bet combinations that cover specific sections of the wheel, and they add a touch of elegance and sophistication to your gameplay. Feel free to explore these options if you're feeling extra fancy and want to spice up your roulette experience.
So, there you have it, the rules of roulette in all their thrilling glory. Remember, roulette is a game of chance, and while strategies and systems may tickle your fancy, Lady Luck ultimately holds the key to success. So, place your bets, enjoy the ride, and may the wheel of fortune spin in your favour!
Roulette Betting Strategies
Brace yourselves as we delve into a world of clever tactics, calculated risks, and a touch of whimsy. As your trusty guide through the electrifying realm of live casino roulette, I shall present you with various roulette tips. So, let's roll the wheel of wisdom and see which strategy suits your fancy! But what is the best strategy for roulette? Let's take the betting strategies below for a spin. 
The Martingale Strategy
Ah, the granddaddy of them all and often considered the best strategy for roulette. This strategy is as classic as a James Bond movie marathon. The idea is simple – double your bet after each loss, so when you finally hit a win, you recover your losses and even come out with a little profit. It's like a roulette roller coaster – hold on tight and hope for the best!
The Fibonacci Strategy
Prepare to unleash your inner mathematician with the Fibonacci sequence. Start with a small bet and then move up the sequence by adding the previous two numbers together. If you win, go back two steps. It's a sequence that would make Fibonacci himself proud, and who knows, it might just bring you a sequence of wins!
The James Bond Strategy
For those seeking a touch of sophistication, channel your inner 007 with the James Bond strategy. Place a higher bet on the numbers 19 to 36, cover the 0 with a smaller bet, and toss in a chip for good luck on 13. It's like a high-stakes game of spy intrigue – shaken, not stirred! Could this be your winning roulette strategy?
The D'Alembert Strategy
Named after the French mathematician famous for roulette tips, this strategy is like a delicate ballet of bets. Start with a small bet and increase it by one unit after each loss, and decrease it by one unit after each win. It's a dance between caution and confidence, where balance is key.
The "Lucky Numbers" Strategy
Choose a set of numbers that hold special meaning to you – a birthday, an anniversary, or the digits of your favourite sports hero – and place your bets accordingly. It's a strategy fueled by sentiment and a belief in cosmic alignment. Who knows, the universe might just align in your favour! Gambling snobs might say this isn't the best strategy for roulette, but, as a game of pure luck, it's as good as any other. 
The Chaos Theory Strategy
Embrace chaos! This strategy advises betting on multiple numbers across the board, spreading your bets like a wild whirlwind. It's a rollercoaster of randomness, where you surrender control to the unpredictable forces of chance. Are you ready for the chaos challenge? It could be just the winning roulette strategy you're looking for. 
Remember that roulette is a game of chance, and no strategy guarantees consistent wins. These strategies are like colourful feathers in your betting cap, adding excitement and variety to your gameplay. Approach them with a sense of fun and adventure, but always remember to gamble responsibly and within your means.
So, whether you're a daring Martingale enthusiast, a mystical follower of lucky numbers, or a lover of chaos and randomness, choose your betting strategy wisely and enjoy the thrilling journey that is live casino roulette. May the wheel spin in your favour and may your chips stack up like a tower of fortune!
Gambling Responsibly With Roulette
While the game of roulette is an exhilarating experience, it's important to approach it with a sense of responsibility and mindfulness. So, let's dive into the realm of roulette and discover how to enjoy this thrilling game while keeping our wits about us.
First and foremost, set your limits. Before you step foot into the world of live casino roulette, decide on a budget – a magical number that won't leave you singing the blues. Stick to it like a true roulette champion, and never let temptation sway you from your path of moderation. Remember, the only number you want to see skyrocket is your enjoyment, not your losses.
Now, let's talk about time. Time flies when you're having fun, especially at the roulette table. It's like a vortex that sucks you in and leaves you yearning for more. But don't let time become your frenemy. Set a time limit for your roulette adventures, and honour it like a knight upholding a sacred vow. This way, you'll savour the game without losing track of the ticking clock.
The allure of the roulette wheel. It can be mesmerizing like a hypnotic dance of fate. But remember, roulette is a game of chance, and the outcome is beyond our control. So, let's not take it too seriously, shall we? Keep a lighthearted approach, laugh at the randomness, and embrace the unexpected. After all, the wheel has a sense of humour, so why not join in the laughter?
A word on alcohol. A drink or two can add to the merriment, but be cautious. Just as a little seasoning enhances the flavour, too much can leave a bitter taste. Don't let the spirits cloud your judgment or blur your strategy. Stay sharp, stay focused, and enjoy the game with a clear mind.
Lastly, know yourself. Gambling should never be a way to escape reality or solve life's problems. It's meant to be an entertaining experience – a delightful diversion from the everyday grind. If you feel that roulette or any form of gambling is becoming more than just a game, reach out for help. There are resources available to support you and professionals who can guide you on a path of responsible gambling.
So, my fellow roulette enthusiasts, let's embrace the game with a sense of responsibility, knowing when to bet, when to fold, and when to step back. Set your limits, keep track of time, approach the game with humour and a light heart, and always remember that roulette is a thrilling adventure, but it should never take control of our lives.
Let's spin that wheel, place our bets, and enjoy the exhilarating ride that is live casino roulette. May luck be your companion, laughter your constant companion, and responsible gambling your guiding light. Let's play, let's laugh, and let's keep it responsible!
Takeaway
Roulette is more than just a game of chance. It's a captivating dance between luck and strategy, where the spinning wheel holds the power to turn fortunes in an instant. The clatter of the ball, the anticipation in the air, and the thrill of each spin – it's a symphony of excitement that echoes through the casino halls.
As the wheel spins, dreams are born and dashed, fortunes rise and fall. But remember, dear reader, that while luck plays its part, responsible gambling is the true key to success. Set your limits, keep track of time, and approach the game with a lighthearted spirit. Let roulette be your exhilarating escape, but never let it become a chain that binds you.
Now, in the grand tradition of authoritative, friendly, and humorous tones, let me leave you with a final thought. Picture this: you, dear reader, confidently standing at the roulette table, a twinkle in your eye and a mischievous grin on your face. With a flick of your wrist, you place your bet, feeling the weight of the chips in your hand.
As the wheel starts its mesmerizing dance, you hold your breath, caught in the whirlwind of anticipation. The ball bounces, teasingly hopping from one pocket to another. And then it happens – the perfect alignment of fate and strategy. The ball finds its destined pocket, and the crowd erupts in cheers. You, my friend, have won.
So, step into the world of live casino roulette and let the adrenaline rush through your veins, the laughter fill the air, and the thrill of the game ignite your spirit. Find your strategy, embrace the unexpected, and savour the joy of each spin. Roulette beckons, dear reader, and an adventure awaits. Place your bets, spin that wheel, and let the game of roulette weave its magic around you.
Remember to gamble responsibly, stay within your limits, and enjoy the ride. May the ball always land in your favour, and may the enchantment of roulette be forever at your side. Let the wheel spin, the chips stack, and the laughter flow. It's time to play – let's roulette!
The Best Roulette Sites in 2023