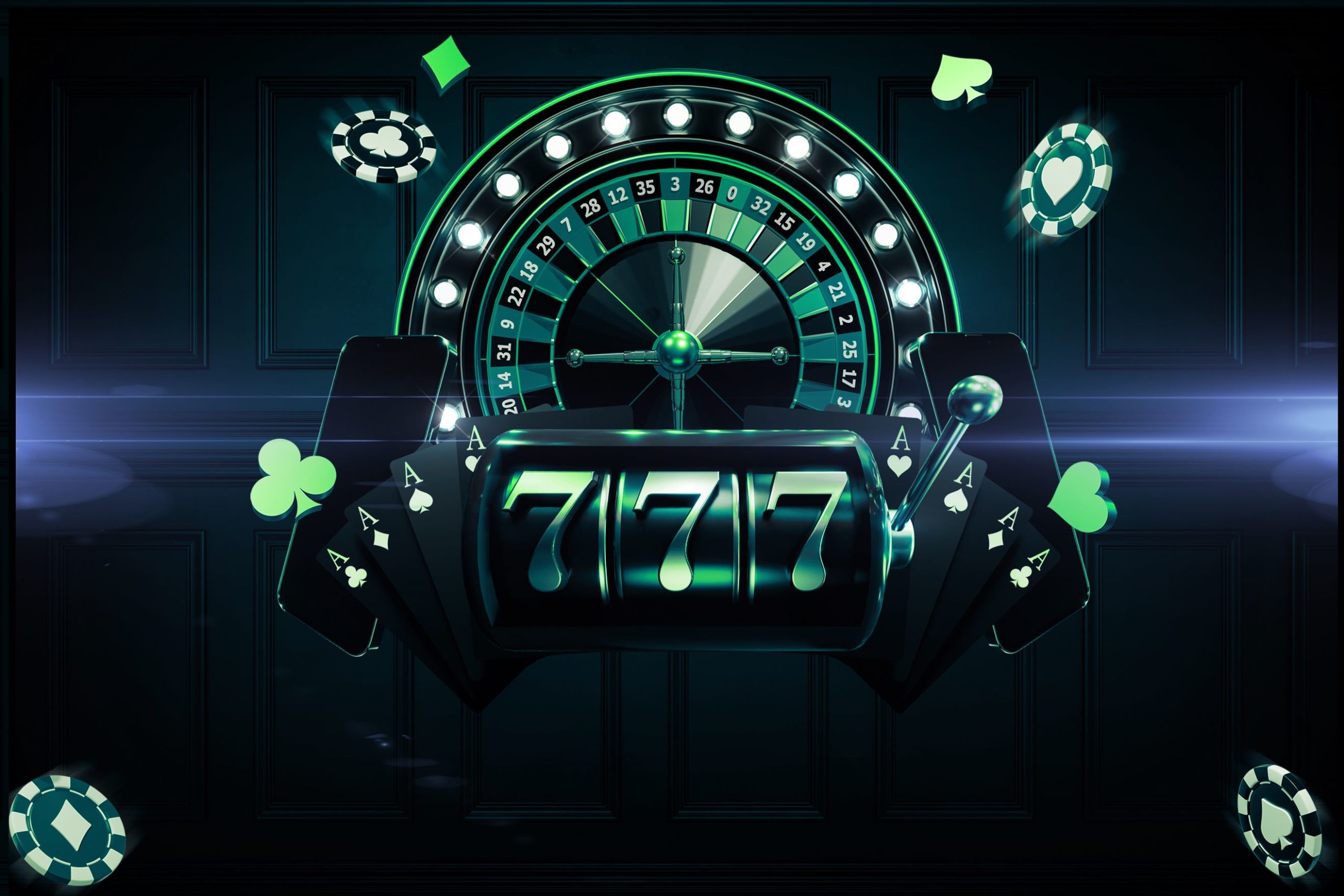 Double Down Blackjack
Aka the binary blackjack boost, double down blackjack is a combination of wiley card strategy and simply knowing when to double down. It's twice as nice at LCM 🐫
You'd be forgiven for thinking 'double down blackjack' is a blackjack variant in its own right, but it's not. Double down blackjack simply refers to the action of doubling your bet when the situation arises. Often this is prompted by your croupier – or live dealer – when you hold a 'hard' 9,10 or 11. 
But, we're getting ahead of ourselves. Let's first put on our sepia-tinted specs and look back at the history of blackjack, move on to strategy, and then pop in and say a friendly 'Hi' to double down blackjack and responsible gambling. It's time to pretend we didn't hate GCSE maths and get our count on. Let's do this!
Where Does Blackjack Come From?
Blackjack is a popular card game enjoyed by millions of people around the world. The origins of blackjack can be traced back centuries, and its evolution into the game we know today is a fascinating journey through history.
The exact origins of blackjack are somewhat unclear, as the game has undergone various transformations over time. However, many historians believe that its roots can be found in several different card games that were played in Europe during the 17th and 18th centuries.
One of the earliest predecessors of blackjack is a French game called "Vingt-et-Un," which translates to "twenty-one." Vingt-et-Un was played in French casinos and was similar to blackjack in many ways. The objective of the game was to reach a total hand value of 21 without exceeding it. Players were dealt two cards, and they could choose to draw additional cards to improve their hand. Sound familiar?
Vingt-et-Un gained popularity in the French gambling houses, and it eventually made its way across the English Channel to England. In England, the game underwent some modifications and was referred to as "Twenty-One." It quickly gained a following and became a favorite pastime among the English upper class.
During the 19th century, Twenty-One found its way to North America. It was introduced in the United States, where it was initially played in gambling saloons and riverboats along the Mississippi River. To attract more players, these establishments offered a bonus payout to those who held a specific combination: an Ace of Spades and a black Jack (either the Jack of Clubs or the Jack of Spades). 
This special hand became known as "blackjack," and even though the bonus payout eventually disappeared, the name stuck.
As the game spread throughout America, different regions and gambling houses developed their own variations of blackjack. These variations often included different rules and payout structures, contributing to the game's evolving nature.
Blackjack gained further popularity in the 20th century with the rise of casinos in Las Vegas. The city became a gambling mecca, and blackjack was one of the main attractions. Casinos began offering various rule variations to entice players, such as allowing doubling down on any two cards or offering a 3-to-2 payout for a blackjack hand.
In the 1960s, a pivotal event occurred that significantly impacted the game of blackjack. A group of mathematically inclined individuals, known as the "Four Horsemen," developed a strategy called card counting. By keeping track of the cards that had been played, they could estimate the probability of receiving certain cards and adjust their bets accordingly. 
This strategy gave players an edge against the casino, leading to a surge in interest in blackjack and prompting casinos to implement countermeasures, such as multiple decks and shuffling machines, to combat card counting.
Today, blackjack remains one of the most popular casino games worldwide. It has evolved from its humble beginnings in European gambling houses to become a staple in casinos, online gaming platforms, and even mobile apps. The basic objective of reaching a hand value of 21 has remained unchanged, but the game continues to adapt to new trends and technologies.
In conclusion, the origins of blackjack can be traced back to various card games played in Europe centuries ago. Through its journey across different countries and its adaptation to changing times, blackjack has become a beloved game enjoyed by players of all backgrounds. Its rich history and enduring popularity ensure that blackjack will continue to be a prominent feature in the world of gambling and entertainment for years to come.
How to Play Blackjack
Ready to learn how to play blackjack like a pro at a live casino? Well, grab a cuppa and let's dive right in.
First things first, find yourself a reputable live casino in the UK. You don't want to end up in a dodgy establishment run by the Peaky Blinders, do you? Look for a licensed and regulated casino with good reviews, so you know you're playing in a fair and safe environment.
Now, take a seat at the virtual blackjack table, where the dealer awaits with a charming smile. Don't worry, they won't bite (unless you've got some tasty chips hidden in your pocket).
The goal of blackjack is simple, my friend. You want to beat the dealer's hand without going bust. Remember, the number 21 is your lucky charm. Get as close to it as possible, but don't cross the line or you'll end up like a dodgy politician caught in a scandal!
The cards are your weapons in this battle. Each card has a value, and here's the lowdown: numbered cards are worth their face value, face cards (that's the fancy term for the Jack, Queen, and King) are worth 10, and the Ace can be a sneaky little bugger. It can be worth either 1 or 11, depending on what suits your hand better.
So, you've got your cards, and it's time to make some decisions. You can hit (that's asking for another card), stand (that's when you're happy with your hand and don't want any more cards), or even double down (that's when you double your initial bet and receive one more card).
But be careful, my friend! Don't let the excitement get the best of you. Use your strategic brainpower and assess the dealer's upcard (the card you can see). Make calculated moves, just like Sherlock Holmes solving a mind-boggling case.
And don't forget about the banter! Chat with the dealer and fellow players if you fancy a chinwag. It's all part of the live casino experience, innit?
So, there you have it, my friend. A crash course in playing blackjack at a live casino in jolly old England. Remember, keep it cool, play responsibly, and may Lady Luck be on your side. 
When to Double Down in Blackjack
Ah, the enticing double down option in blackjack! Get ready for a tantalizing blend of authority, friendliness, and a touch of allure as we explore this seductive move in the live casino world.
Picture this, my friend: you've got a sizzling hand in front of you, and you're feeling lucky. It's time to unleash the power of the double down. This move is like a daring flirtation with fate, a bold statement that you're ready to take the game to the next level.
When holding a hand total of 9, 10, or 11, you'll find yourself in the sweet spot for doubling down. These totals provide a strong foundation for potentially improving your hand while simultaneously putting the pressure on the dealer.
Let's break it down further:
A hand total of 9: If the dealer's upcard is weak (2 to 6), it's an ideal situation for doubling down. Take that opportunity to amplify your bet and aim for a strong hand total.
A hand total of 10: Similar to a total of 9, a dealer showing a 2 to 9 upcard creates a favorable scenario for doubling down. Seize the moment and go for it!
A hand total of 11: This is the holy grail of doubling down opportunities. Unless the dealer is showing an Ace, go ahead and double down with confidence. You have excellent odds of hitting a strong hand total of 18 or higher.
Remember, my friend, these guidelines are not set in stone. Factors such as the specific rules of the game and your risk tolerance can influence your decision. Keep a watchful eye on the dealer's upcard and trust your instincts.
One last thing: practice makes perfect. Familiarize yourself with different scenarios, observe how the game unfolds, and refine your doubling down skills over time.
Now, armed with this strategic knowledge, venture forth into the thrilling realm of blackjack, embrace those opportune moments, and may the cards be ever in your favor!
But remember, my friend, not every situation calls for a double down. Choose wisely, for this move is not for the faint of heart. Assess the dealer's upcard, consider the odds, and when the stars align, seize the moment.
Now, imagine the tension in the air as the dealer places that one card in front of you. Will it be the final piece of the puzzle, completing your winning masterpiece? Or will it leave you longing for what could have been?
With the double down, you have the power to amplify your winnings and make a statement that echoes through the casino floor. It's a move that exudes confidence, charisma, and an undeniable allure. So, my daring friend, embrace the double down, trust your instincts, and let the allure of this seductive move bring you closer to victory in the captivating world of live casino blackjack.
Blackjack and Responsible Gambling
When it comes to blackjack, it's all about having a jolly good time while keeping your wits about you. Remember, gambling should be entertainment, not a race to bankruptville! Set a budget, stick to it, and never chase losses like a squirrel chasing nuts. You're smarter than that!
Now, let's address the elephant in the room: that little devil called "temptation." It can rear its head when you're on a winning streak, whispering sweet nothings in your ear. But don't let it seduce you! Keep your cool, know your limits, and resist the temptation to bet the Queen's jewels. Trust me, she won't be amused!
If you ever find yourself in a pickle, feeling overwhelmed or unsure, reach out for help. There are fantastic organizations out there, like GamCare, ready to lend a hand and steer you back on the right path. It's like having your own personal coach, but without the shouting and sweaty gym socks.
Remember, my friend, blackjack is a thrilling game, but it's just one piece of the grand tapestry of life. Take breaks, enjoy other activities, and don't let it consume you like a bad soap opera. Balance is the name of the game!
So, as you step into the vibrant world of blackjack, keep your eyes on the cards, your feet on the ground, and a smile on your face. Play responsibly, know when to walk away, and may Lady Luck grace you with her mischievous charm. Cheers to a wild, yet responsible gambling adventure!
Takeaway
The double down option in blackjack adds a thrilling twist to the game, allowing you to seize the moment and potentially multiply your winnings. With careful consideration and strategic timing, you can confidently embrace this daring move at the live casino table.
Remember, my friend, the key to a successful double down lies in assessing your own hand and the dealer's upcard. It's a calculated risk that requires a dash of confidence, a sprinkle of intuition, and a whole lot of nerve. So, when the stars align and you feel that surge of excitement, don't hesitate to double down and hope the cards fall in your favour.
Now, with your newfound knowledge, it's time to put your skills to the test. Step into the realm of live casino blackjack, where the tension is palpable, the stakes are high, and the possibilities are endless. Channel your inner James Bond, unleash your strategic genius, and let the thrill of the game wash over you like a shaken martini.
The Best Double Down Blackjack Sites in 2023