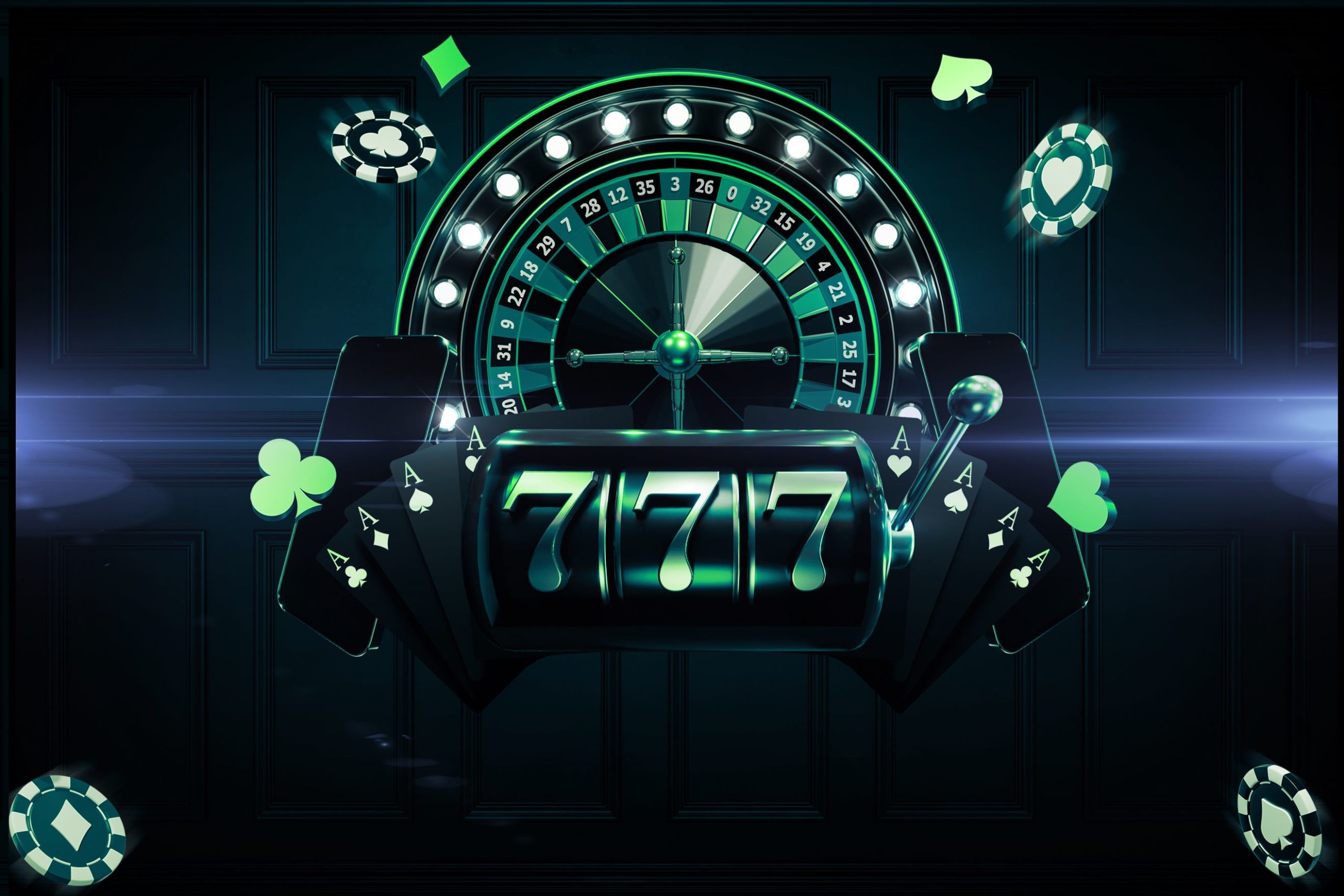 Blackjack Strategy
The ultimate pack to Blackjack strategy including a basic blackjack strategy chart, history of the game, strategy, and more – right here at LCM.
In the thrilling world of live casino gaming, Blackjack stands out as one of the most popular and strategic card games. To truly master this game, it is essential to have a solid understanding of blackjack strategy. Whether you're a seasoned player or new to the game, developing an effective strategy can greatly enhance your chances of success and make your blackjack experience even more enjoyable.
Blackjack strategy involves making informed decisions based on the value of your cards and the dealer's upcard. By considering these factors, players can optimise their gameplay and improve their odds of winning. A well-executed strategy can help minimise losses and boost winnings over the long run.
The beauty of blackjack strategy lies in its versatility and adaptability. There are various approaches to playing the game, ranging from basic strategies suitable for beginners to more advanced techniques utilised by experienced players. These strategies involve actions such as hitting, standing, doubling down, or splitting pairs based on mathematical probabilities and statistical analysis.
It's important to note that blackjack strategy is not a guaranteed way to win every hand, as the game still involves an element of luck. However, employing a strategy significantly increases your overall chances of success and enables you to make more informed decisions at the table.
In this guide, we will delve into the intricacies of blackjack strategy, covering topics such as basic strategy charts, card counting techniques, and betting systems. We will provide you with the tools and knowledge necessary to elevate your blackjack gameplay and improve your results.
So, whether you're playing in a land-based casino or enjoying the convenience of live blackjack online, understanding and implementing a solid blackjack strategy is the key to unlocking a more rewarding and thrilling gaming experience. Prepare to sharpen your skills, analyse the cards, and make strategic moves as we delve into the world of blackjack strategy.
Blackjack Beginnings
The origins of blackjack can be traced back to several centuries ago, making it one of the oldest and most iconic casino card games in existence. While the exact origins are unclear, it is believed that blackjack has its roots in various European card games, such as French "Vingt-et-Un" and Spanish "Veintiuna," which were popular during the 17th and 18th centuries.
The game's name, "blackjack," can be attributed to the early practice of offering a special bonus payout to players who held an Ace of Spades and a black Jack (either a Jack of Clubs or a Jack of Spades) as their first two cards. This bonus payout was known as a "blackjack," and although the bonus no longer exists, the name stuck.
Over time, blackjack spread across Europe and eventually made its way to North America. In the early 20th century, when gambling was legalised in Nevada, blackjack gained significant popularity in the newly established casinos of Las Vegas. Its appeal grew even further when casinos started offering bonuses for specific card combinations, further enhancing the excitement and allure of the game.
With the rise of technology and the advent of online casinos, blackjack transitioned into the digital realm. The introduction of live casino platforms allowed players to experience the thrill of blackjack in a virtual environment, with real dealers hosting the games and players able to interact in real time.
Today, blackjack remains a beloved casino game both in land-based establishments and in live online casinos. Its simplicity, strategic elements, and favourable odds continue to attract players from all walks of life. The game has evolved over time, with variations and side bets adding to the excitement, but the core objective of reaching a hand total closer to 21 than the dealer remains unchanged.
As the popularity of live casino gaming continues to soar, blackjack remains a staple choice for players seeking an immersive and authentic casino experience from the comfort of their homes. The rich history of blackjack combined with its timeless appeal ensures that this iconic card game will continue to captivate players for generations to come.
How to Play Blackjack
Blackjack is a classic card game that is easy to learn but offers endless strategic possibilities. In live casinos, mastering the rules of blackjack is crucial for an enjoyable and successful gaming experience. Here's a breakdown of the basic blackjack rules.
The objective of blackjack is to obtain a hand total that is higher than the dealer's hand without exceeding 21. Each card in the deck has a specific value: numbered cards are worth their face value, face cards (Jacks, Queens, and Kings) are valued at 10, and Aces can be worth either 1 or 11, depending on the player's preference.
At the start of a blackjack round, players place their bets. Once the bets are made, the dealer deals two cards to each player, including themselves. Players' cards are typically dealt face up, while one of the dealer's cards is dealt face up, and the other is facedown.
Based on the value of their cards, players make decisions to improve their hand. They can choose to "hit" to receive an additional card or "stand" to keep their current hand. Players can also opt to "double down," which involves doubling their bet and receiving only one additional card.
If a player's initial two cards are of the same value, they have the option to "split" them into two separate hands, each with its own bet. This allows them to play two hands against the dealer.
The dealer plays their hand after all the players have completed their actions. The dealer follows a specific set of rules known as the "house rules." Generally, the dealer must hit until they reach a hand total of 17 or higher.
To maximise their chances of winning, players can utilise a basic blackjack strategy and refer to a blackjack chart. These resources provide guidance on the optimal decisions to make based on the player's hand and the dealer's upcard.
By familiarising yourself with the rules of blackjack and employing a basic strategy, you can enhance your gameplay and make more informed decisions at the blackjack table. So, get ready to challenge the dealer, plan your moves, and enjoy the excitement of live casino blackjack!
The Basic Blackjack Strategy Chart
Blackjack is a game that combines luck and strategy, and having a solid blackjack strategy can greatly improve your chances of winning. One valuable tool that players can use is the basic blackjack strategy chart, also known as the blackjack strategy table.
The blackjack chart is a visual representation that outlines the optimal decisions to make based on your hand and the dealer's upcard. It provides you with the statistically best move to make in each situation, taking into account the probabilities and expected values.
Using a basic blackjack strategy chart allows you to make informed decisions rather than relying solely on intuition or guesswork. It helps you lower the house edge (inversely increasing RTP) and make the most favourable moves to increase your chances of winning in the long run.
The chart is typically organised in a grid format, with the player's hand value shown on one axis and the dealer's upcard value shown on the other axis. Each intersection of values represents a specific scenario, and the corresponding action to take is indicated, such as hitting, standing, doubling down, or splitting.
For example, if you have a hand value of 12 and the dealer's upcard is a 2, the chart may recommend hitting because the probability of busting is higher with a low hand value, and the dealer's weak upcard increases the chances of them busting as well.
It's important to note that the blackjack chart is designed for the basic strategy, which assumes that you are playing with a standard set of rules and not employing card-counting techniques. Different charts may exist for variations in rules, such as whether the dealer hits or stands on soft 17, or if doubling down is allowed after splitting.
To use the blackjack chart effectively, familiarise yourself with its structure and practice applying it in your gameplay. Over time, you will develop a better understanding of when to hit, stand, double down, or split, leading to more favourable outcomes.
Remember, while the blackjack strategy chart is a powerful tool, it does not guarantee wins in every hand. It simply provides guidance based on probabilities and statistics. Variance and luck will still play a role in individual outcomes.
In conclusion, using a blackjack chart is a valuable approach to enhance your blackjack gameplay. It helps you make optimal decisions and increase your chances of winning. So, study the chart, practice your strategy, and enjoy the exciting world of blackjack in live casinos!
Playing Blackjack Responsibly
While playing blackjack can be an exciting and enjoyable experience, it's important to approach the game responsibly and prioritise responsible gambling practices. Responsible gambling is about maintaining control over your gambling activities and ensuring that it remains an enjoyable form of entertainment.
One key aspect of responsible gambling in blackjack is setting limits. Before you start playing, set a budget for yourself and stick to it. Decide on the amount of money you are willing to spend, and never exceed that limit. It's crucial to view blackjack as a form of entertainment rather than a way to make money, and setting limits helps you maintain a healthy balance.
Time management is another important aspect of responsible gambling. Set a specific duration for your blackjack sessions and adhere to it. Taking regular breaks and not allowing the game to consume all your time helps prevent excessive gambling and ensures that you engage in other activities as well.
Additionally, it's crucial to be aware of the signs of problem gambling and seek help if needed. If you find that you're struggling to control your gambling habits or if it's negatively impacting your personal or financial well-being, reach out to a gambling helpline or seek support from organisations that specialise in gambling addiction.
When playing blackjack, it's important to remember that the game is based on chance and there are no guaranteed strategies for winning every hand. While a blackjack strategy can improve your odds, it's essential to approach the game with realistic expectations and not chase losses or gamble more than you can afford.
Live casinos in the UK also provide various responsible gambling tools and features to help players stay in control. These may include setting deposit limits, time reminders, self-exclusion options, and access to support resources. Take advantage of these tools to ensure a safe and responsible gambling experience.
By embracing responsible gambling practices, you can enjoy the thrill of blackjack while keeping it a fun and enjoyable activity. Remember to gamble responsibly, set limits, manage your time wisely, and seek help if needed. Blackjack is a game of skill and chance, and by approaching it responsibly, you can enhance your enjoyment and have a positive gambling experience.
Blackjack Strategy Takeaway
Blackjack is a timeless and captivating game that has entertained players for centuries. Its rich history, simple rules, and strategic gameplay make it a favourite choice in live casinos. Whether you're a seasoned blackjack player or new to the game, the thrill of making strategic decisions, outsmarting the dealer, and aiming for that perfect hand is an experience like no other.
However, as with any form of gambling, it's important to approach blackjack responsibly. Responsible gambling is key to ensuring a safe and enjoyable experience. Set limits, manage your bankroll wisely, and always prioritise your well-being. Remember, gambling should be seen as entertainment, and losses are a possibility. Don't chase losses or gamble more than you can afford to lose.
Live casinos in the UK offer a secure and immersive environment to enjoy blackjack. With professional dealers, realistic graphics, and interactive gameplay, you can enjoy the excitement of a real casino from the comfort of your own home. Take advantage of the responsible gambling tools and features provided by live casinos, such as setting limits and accessing support resources. These tools are designed to help you stay in control and gamble responsibly.
So, why not try your luck at the blackjack table? Whether you're looking to test your skills, have some fun, or even potentially win big, blackjack offers an unparalleled experience. Join the millions of players around the world who have embraced this classic card game and let the cards be your guide to an unforgettable gambling adventure.
Remember, always gamble responsibly and make sure to set aside time for other activities in your life. Blackjack is a game that combines skill, strategy, and a touch of luck. Embrace the challenge, enjoy the thrill, and experience the excitement that comes with playing blackjack in a live casino setting. So, shuffle the deck, place your bets, and let the game of blackjack transport you into a world of suspense, strategy, and endless possibilities.
The Best Blackjack Sites in 2023