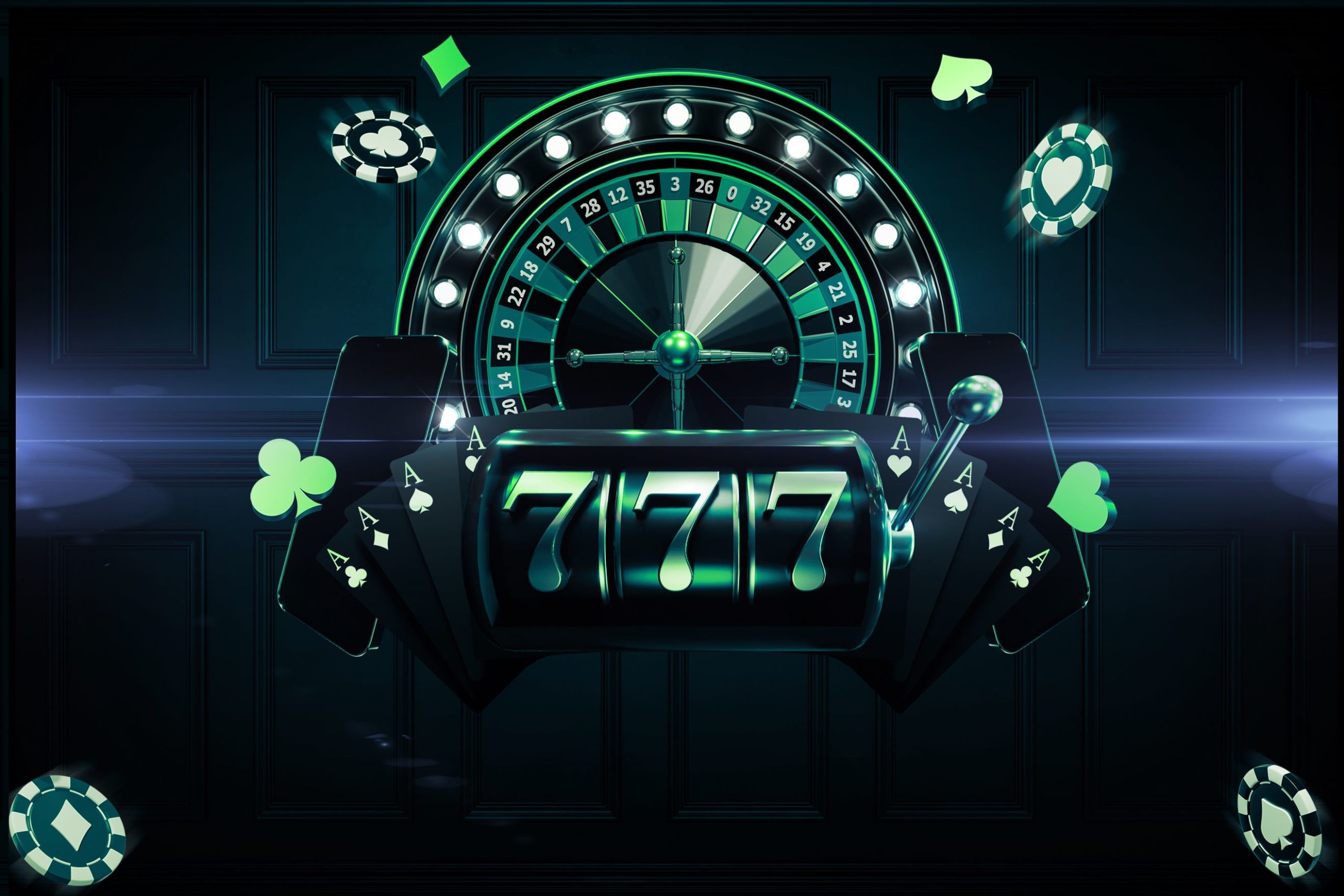 Immersive Roulette
Delve into an abyss of 37 numbers. A dance of red, black, odds and evens, here's a deep dive into spellbinding Immersive Roulette from Evolution Gaming.
Step into the world of live casino gaming with a revolutionary experience that will transport you to the heart of the action. Welcome to the captivating realm of Immersive Roulette, brought to you by Evolution Gaming. In this review, we'll delve into the mesmerising features and exhilarating gameplay that have made this live casino game a fan favourite.
Imagine yourself in the glitz and glamour of a high-end casino, surrounded by the buzz of anticipation and the clinking of chips. Now, add a touch of modern sophistication and cutting-edge technology to the mix. That's precisely what Evolution Gaming has achieved with Live Immersive Roulette, taking the classic game to new heights of excitement and immersion.
Prepare to be dazzled by the stunning visual quality and seamless streaming that brings the roulette wheel to life in full HD. Every spin, and every bounce of the ball is captured from multiple angles using advanced camera techniques, ensuring you don't miss a moment of the action. It's like having a front-row seat at the most thrilling roulette table in town.
But Live Immersive Roulette isn't just about the visuals. The gameplay is equally enthralling, with charismatic and professional dealers who guide you through the game with charm and expertise. Engage in lively conversations, soak up the electric atmosphere, and feel the camaraderie as you interact with other players from around the globe. It's a social experience that combines the best elements of a land-based casino with the convenience of online gaming.
Whether you're a seasoned roulette player or new to the game, Immersive Roulette offers a user-friendly interface and customisable features that cater to all skill levels. Place your bets with ease, track your statistics, and enjoy the thrill of watching the wheel spin as you await the outcome. With a range of betting options and the potential for generous payouts, the excitement never wanes.
Join us as we embark on an adventure like no other. Buckle up and get ready for a gaming experience that combines the allure of classic casino games with the technological prowess of the modern era. Immersive Roulette is here to redefine live casino gaming, and you're invited to be a part of the excitement. Get ready to place your bets, spin the wheel, and let the exhilaration begin.
The History of Immersive Roulette
Immersive Roulette Live has become a trailblazer in the world of live casino gaming, offering a captivating and realistic roulette experience that has taken the industry by storm. Developed by Evolution Gaming, this innovative variant of the classic casino game has a fascinating history that showcases the evolution of online gambling.
The origins of Immersive Roulette can be traced back to the rising popularity of live dealer games in the early 2000s. As players sought a more immersive and authentic casino experience from the comfort of their homes, Evolution Gaming recognised the demand for high-quality live casino offerings. They set out to create a game that would elevate the live casino experience to new heights.
In 2013, Immersive Roulette made its debut, introducing a level of visual quality and interactivity that had never been seen before. The game incorporated multiple high-definition cameras that captured every angle of the roulette wheel, offering players a truly deep perspective. The close-ups and slow-motion replays added an extra layer of excitement, making players feel as if they were right there at the table.
Immersive Roulette Live quickly gained popularity among players worldwide, thanks to its realistic gameplay and engaging features. The charismatic and professional dealers added a personal touch to the game, interacting with players and creating an authentic casino atmosphere.
As technology continued to advance, Evolution Gaming further enhanced Immersive Roulette Live by introducing additional features such as statistics, hot and cold numbers, and customisable options. These additions allowed players to track their progress, employ strategies, and tailor the game to their preferences.
Today, Immersive Roulette Live stands as a testament to the ingenuity and innovation of Evolution Gaming. With its rich history and ongoing advancements, this captivating live casino game continues to redefine the online gambling landscape, offering players an unparalleled experience.
Immersive Roulette Rules
Immersive Roulette, available in both online and live casino settings, offers an exciting and immersive roulette experience that combines the convenience of online gaming with the thrill of a land-based casino. In this guide, we'll explore the rules of Immersive Roulette, along with key details such as the game's RTP (Return to Player) and the unique features that set it apart.
The rules of Immersive Roulette closely follow the traditional European roulette format. The game is played on a standard roulette wheel with 37 pockets numbered from 0 to 36. The objective is to predict which pocket the ball will land in after the wheel is spun.
To begin, players place their bets by selecting the desired chip value and placing it on the corresponding areas of the virtual or live table layout. Bets can be placed on individual numbers, groups of numbers, or various betting combinations. Once all bets are placed, the dealer spins the wheel and releases the ball in the opposite direction. As the ball loses momentum, it eventually lands in one of the numbered pockets, determining the winning bets.
Immersive Roulette offers a range of betting options, including inside bets (such as straight, split, corner, and street bets) and outside bets (such as red or black, odd or even, and dozen bets). The payouts for winning bets vary depending on the type of bet placed.
One of the standout features of Immersive Roulette is its high-definition video stream and multiple camera angles, which create an immersive and realistic gaming experience. Players can enjoy close-ups of the wheel and ball, as well as slow-motion replays of the winning number. This visual quality enhances the excitement and adds a level of engagement that sets this version of roulette apart from other variants.
Your Immersive Betting Strategy
Are you ready to step into the world of Immersive Roulette and employ some betting strategies that may enhance your chances of winning? In this guide, we'll explore betting strategies for both online Immersive Roulette and its live casino counterpart, all while keeping in mind the game's RTP (Return to Player) and the immersive experience it offers. So, grab your chips and let's dive in!
One popular betting strategy for Immersive Roulette is the Martingale system. This strategy involves doubling your bet after each loss, with the aim of recovering previous losses and making a profit when a win eventually occurs. The idea is that a winning spin will offset previous losses, resulting in an overall gain. However, it's important to exercise caution when using this strategy, as it can lead to substantial bets and potential losses.
Another approach is the D'Alembert system, which is often considered a more conservative strategy. With this method, players increase their bet by one unit after a loss and decrease it by one unit after a win. This system aims to gradually recoup losses and maintain a balanced approach to betting.
Additionally, it's crucial to keep in mind the RTP of Immersive Roulette. While the exact percentage may vary among different online casinos or live casino providers, European roulette, which Immersive Roulette is based on, typically offers a higher RTP compared to its American counterpart. This is due to the absence of the double zero (00) pocket, which increases the player's chances of winning.
Remember, no strategy can guarantee consistent wins in roulette as it is ultimately a game of chance. It's essential to set a budget, manage your bankroll wisely, and enjoy the immersive experience that online Immersive Roulette offers. Whether you're captivated by the high-definition video stream, the multiple camera angles, or the interactive nature of the live dealers, Immersive Roulette provides an exciting and realistic atmosphere that adds to the overall enjoyment of the game.
Takeaway
In conclusion, this Immersive Roulette review discovered an unparalleled live casino experience that has captivated players in the UK and beyond. This online review reveals its impressive features and gameplay, highlighting its immersive nature and the positive feedback it has received.
Live Immersive Roulette sets itself apart with its remarkable attention to detail and high-definition visuals, creating a truly immersive environment for players. The game's multiple camera angles provide dynamic perspectives, allowing players to feel like they're sitting at a real roulette table. The professional and friendly live dealers enhance the authenticity, adding a personal touch to each spin.
This Immersive Roulette review also emphasises the positive reviews it has garnered from players. Its RTP (Return to Player) adds to its appeal, offering players fair chances of winning as they enjoy the excitement of the game. From beginners to seasoned players, this variant caters to a wide range of players, providing a thrilling and enjoyable experience for all.
Immersive Roulette has become a popular choice for those seeking an immersive and realistic live casino experience from the comfort of their own homes. With its positive reviews, advanced features, and engaging gameplay, it's no wonder that it has established itself as a favourite among players in the UK.
In conclusion, if you're looking for a live casino game that goes above and beyond, Immersive Roulette is a top contender. Its features, high-quality visuals, and positive player reviews make it a must-try for anyone seeking an authentic and thrilling roulette experience. Step into the world of Immersive Roulette and prepare to be captivated by its brilliant gameplay and the excitement it brings to every spin of the wheel.
The Best Live Casino Sites for Immersive Roulette