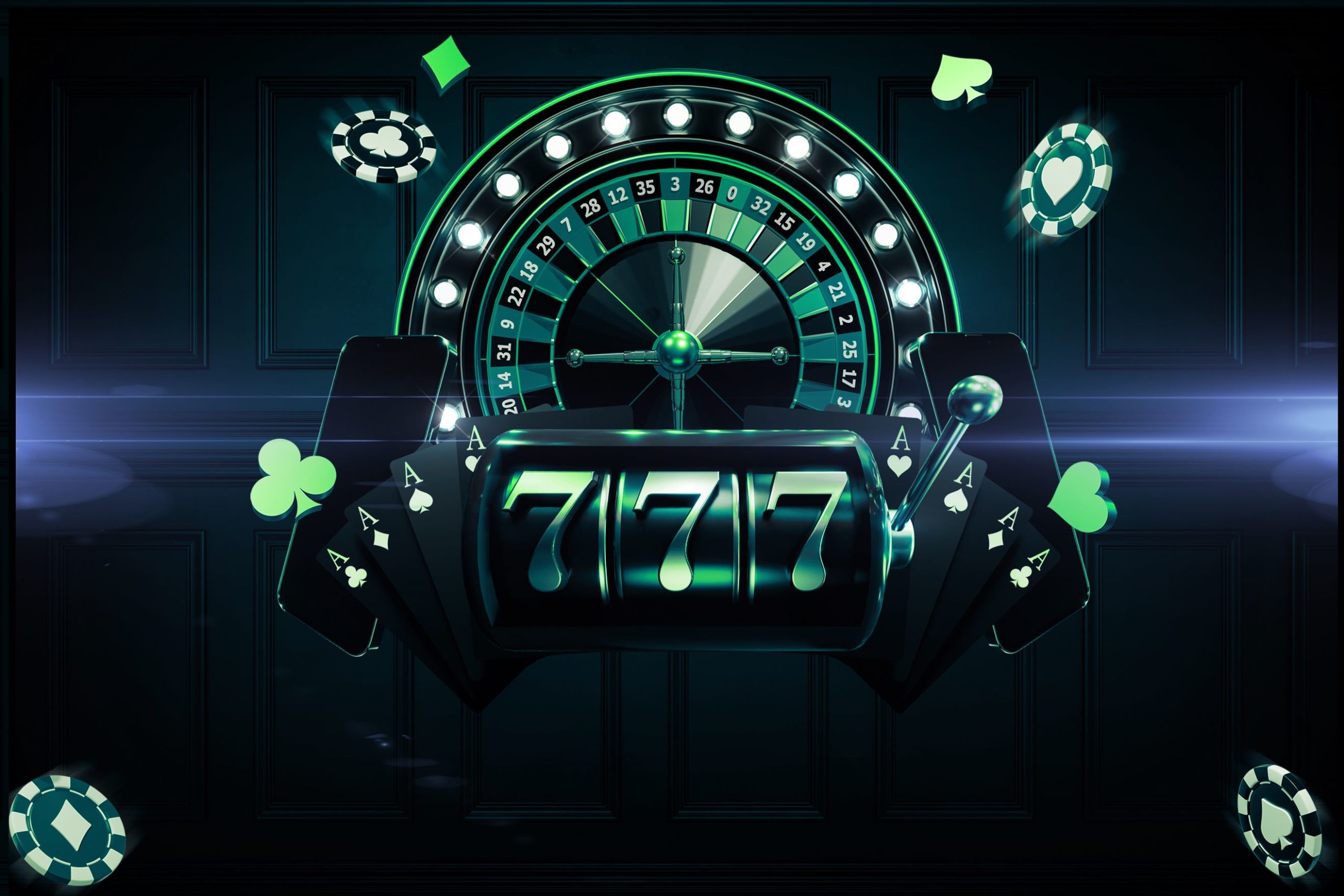 Live Roulette
Live Casino Man makes finding the best live roulette casino quick and easy.
Live Casino Man makes finding the best live roulette casino quick and easy. With live games becoming increasingly popular, it's no surprise that many new players are converting to online gaming. You get the thrill of a land-based casino experience, with all the advantages of an online casino.
In this article, we're going to focus on live roulette, how to play live roulette online, and all the different live roulette games. So whether you are new to roulette or experienced in playing live roulette online, we'll help you find the best live roulette casino for you.
What is Live Roulette
Live dealer roulette games are the same traditional roulette games that can be found in a land-based casino and played the same way. The action takes place on a real roulette wheel, with a real spinning ball on a real roulette table in a studio or land-based casino, and is streamed to you with crystal clear audio and high-definition video with multiple camera angles.
A Live Roulette Guide for New Players
Let's get you ready to take a seat at the live roulette tables and get in on some live roulette action. It's easy to learn, but there are many ways to play and win.
How to play live roulette
Here are the basics to playing roulette. You can wager on a single number, as well as on different groups of numbers. The more numbers included in the bet, the greater the odds for winning.
Bets can be placed until the live dealer closes the betting session. He'll spin the roulette wheel and throw the roulette ball into the roulette wheel that spins in the opposite direction. The ball will fall into one of the marked slots, determining which bets receive a payout.
Different live casinos online play different rules, so make sure to know what the online live roulette rules are before you start playing. Also remember when you play live roulette, to play responsibly.
Betting Options
Between betting on the outside and inside of the live roulette table, there are several different types of bets. Each bet has its own probability of hitting and different odds to reflect those percentages. Below are some examples of European roulette game bets.
Inside Bets
Inside bets are placed in the centre of the table's layout on individual numbers. They involve a higher risk for players as the chances of winning bets is smaller, however inside bets have larger payouts when compared to outside bets.
Red or Black — Pays out even odds (1:1) if the ball lands on the roulette colour you pick.
Odd or Even — Pays out at even odds (1:1) if you correctly call the ball landing on an odd or even number.
Low or High — Pays out at even odds (1:1) if you correctly call the ball landing on 1-18 (low) or 19-36 (high).
Column — Pays out double your bet (2:1) if you correctly call the ball landing on a number within one of the three columns of 12 numbers than span the longest side of the roulette table. The first column covers 1, 4, 7, 10, 13, 16, 19, 22, 25, 28, 31, 34. The second column features 2, 5, 8, 11, 14, 17, 20, 23, 26, 29, 32, 35. The third column includes 3, 6, 9, 12, 15, 18, 21, 24, 27, 30, 33, 36. You receive a 2:1 payout (double your bet) by choosing the correct column.
Dozens — Pays out double your bet (2:1). It's another bet that covers a dozen numbers, these three selections are actually in numerical order. That means 1st 12 is numbers 1-12, 2nd 12 includes 13-24, and 3rd 12 covers 25-36.
Outside bets
Outside bets are considered the most basic type of wager placed in live roulette and as such, are more suited for inexperienced players.
These bets are not placed on specific numbers, but are based on other properties, such as the numbers' colour, their position on the layout, whether or not the numbers are even or odd, and so on.
Straight Up — Bet on any number on the roulette table. You win if the ball lands on your number, but lose if the ball lands on any other number. Each straight bet pays out 35:1.
Split — Betting on the line that separates two numbers. If the ball lands on either number, you win. This pays out 17:1.
Corner — Bet on four numbers that have to touch. It pays out 8:1 if the ball lands on a number that falls within your quartet.
Street Bet— You are betting on a row of three numbers, such as 1,2,3 or 4,5,6 on the inside of the roulette table. The payout for the ball landing within your trio is 11:1.
Double Street or Line — Similar to street bets, but you are selecting two rows of three numbers instead of one. The payoff is 5:1.
Basket — When a player chooses to place a bet covering the zero, double zero, and the top line of numbers, which are 1, 2 and 3. This five-number bet has a 6:1 payout.
Popular Live Roulette Games
Most online live casinos will feature a number of different live roulette games, including French roulette, European roulette, and American roulette. Some will also include provider specific live roulette games.
Historians believe French roulette to be the original version of roulette, with the other two versions developed when roulette was brought to casinos in other nations. They may appear similar at first glance, but there are distinct differences between them that will significantly affect your game.
Here's a look at some of the most popular and best live roulette games that can be found at live casinos.
French Roulette
The French roulette wheel has 37 divisions, where numbers from 1 to 36 and 0 can be found. The numbers from 1 to 36 are alternately coloured in red and black, while the single zero is marked in green.
The French roulette table layout is different to other versions of roulette. The numbers grid is positioned horizontally across the table, with the betting options laid out as follows. The Outside bets are placed on both sides of it, with High, Even and Black being on top and Low, Odd and Red on the bottom. The Dozen Bets are present on both the upper and lower right side of the grid.
Additionally, French roulette features rules not found in the other versions of the game. These are 'la partage' and 'en prison'.
La Partage
When you lose an Outside bet due to the ball landing in the zero pocket, then you can receive half of your bet back.
En Prison
Gives you another chance to win back the money placed on an Outside bet when the ball lands on zero. The bet stays in the same spot and is marked as 'en prison'.
If the next spin wins you get your bet back, but if it loses then the house claims it.
European Roulette
European roulette is the main variation of roulette that you are likely to find at online live casinos and land-based casinos. This game features 36 numbers and a single zero. It uses the same wheel and most of the betting options are the same as the French version . The European Roulette table layout is specific to it. The number grid is laid out horizontally across the table.
Beneath it, are located the Outside bets, in two rows. On the top row, you can see the three Dozen bets, while on the bottom one you will find the other bets in the following order – Low, Even, Red, Black, Odd, High. The Column bets are placed on the right side of the grid.
American Roulette
A key difference between American roulette and European and French versions is that the roulette wheel has an extra pocket for the double zero and the numbers are positioned differently.
The American roulette table layout is also different. The number grid is laid out vertically, instead of horizontally, and on its left side, you will find the zero and double zero bets. The Outside bets are also positioned beneath the grid in two rows.
Speed Roulette
A super-fast version of live dealer roulette in which game rounds take just 25 seconds from spin to spin. This is live roulette game action in the fast lane. Betting occurs only during the spin so there's no 'dead time' and there's no time lost in getting on with the next spin.
Lightning Roulette
Lightning Roulette is like no other roulette game. Not only is it visually stunning, it also adds a high-payout random number generated Lucky Number wins to every game round. All the familiar elements of live roulette are there. In each game round, between one and five Lucky Numbers are struck by lightning and given multiplied payouts of between 50x and 500x.
Immersive Roulette
Immersive Roulette features Hollywood-style multiple cameras, allowing players to get up close to the action. As the live dealer spins the wheel, players can see and follow every movement of the ball, with a slow motion replay of the winning number-colour as the ball comes to rest.
Other Online Casino Games
Live casino gaming offers endless possibilities of live dealer games, but we've only listed some of our favourite popular games and their variants. When visiting different live casino sites, you'll find additional variants of live casino games including live blackjack, live baccarat, live poker and even live game shows.
Live Roulette FAQ
Live Roulette vs Online Roulette

Live roulette is very different to online roulette. The live roulette is streamed to your device from a land-based casino or studio and uses a real live dealer, whereas online roulette is an animated screen that uses software algorithms to pick where the ball will stop.

Live Roulette Online & Other Live Casino Games

There is a huge variety of live roulette games online. Here are only featured a selection of our favourite popular games and their variants. You'll find additional variants of live casino games including live blackjack, live baccarat, live poker and even live game shows.
Top Live Casino Sites and Live Casino Bonuses 2023