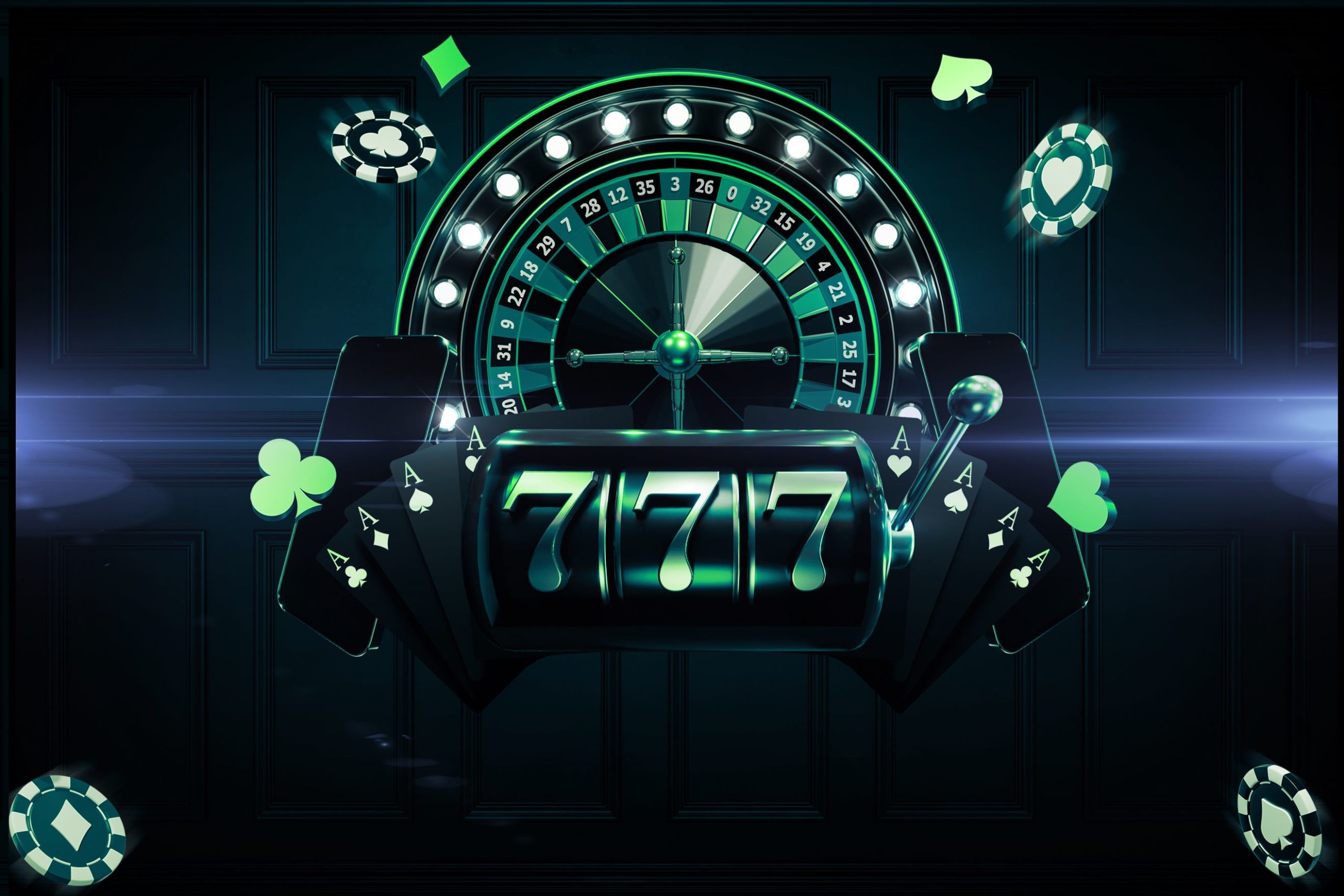 Ezugi Live Casino
Ezugi an online live casino software provider. Wanna know more?
In the ever-evolving industry of online gaming, one name resonates with the promise of excitement, innovation, and a live casino experience like no other – Ezugi. As you step into the virtual corridors of Ezugi online casino, be prepared for a gaming adventure that transcends the ordinary, where every spin, every deal, is a testament to cutting-edge technology and immersive gameplay.
The Ezugi Difference
Ezugi is not merely a provider; it's a maestro orchestrating a symphony of thrilling possibilities. Specializing in live dealer games, Ezugi casinos are portals to an exhilarating world where professional dealers, high-quality video streaming, and a state-of-the-art gaming environment converge to redefine your gaming expectations.
Unleash the Live Casino Thrills
At the heart of Ezugi's allure is its live casino extravaganza. Picture a gaming studio that blends sophistication with innovation, where every moment is captured by multiple 4K quality cameras, ensuring an immersive journey into the heart of the action.
Stay Tuned for the Best Ezugi Casino
Your adventure is just beginning, and the best Ezugi casino awaits. In the following pages, delve into the intricacies of Ezugi's commitment to excellence, player protection, and the innovative features that set it apart. Buckle up, explore, and get ready for an unparalleled gaming experience with Ezugi. 
Crafting Global Live Casino Excellence with Local Flair
Established in 2012, Ezugi stands as a global B2B force, offering cutting-edge live casino and live lottery gaming solutions to a diverse range of online casino and retail betting shop operators. With a commitment to innovation and a unique focus on local markets, Ezugi has become synonymous with delivering best-of-breed content tailored to the needs of players worldwide.
Global Reach, Local Focus
Ezugi's journey began with a vision to not just be a global provider but to also champion a local focus, understanding the diverse preferences of players in different markets. This approach has made them a trailblazer in introducing live dealer games that resonate with specific regions, creating a truly immersive and tailored gaming experience.
Expansive Portfolio of Unique Games
At the core of Ezugi's success is its expansive games portfolio, boasting a wide array of live dealer games, many of which are unique to the provider. In addition to these live offerings, Ezugi introduces players to new-generation casino games, including innovative titles such as Ultimate Roulette, Ultimate Andar Bahar, and Video Blackjack. 
This commitment to diversity ensures that players in Ezugi casinos encounter a gaming environment that is both familiar and refreshingly new.
Advanced Solutions Across the Spectrum
Ezugi doesn't merely excel in game content. The provider complements its cutting-edge gaming portfolio with equally advanced distribution, back-office solutions, and player retention strategies. This holistic approach ensures that licensees receive a comprehensive suite of tools, fostering player engagement and satisfaction.
Evolution Group Synergy
Joining the Evolution Group in 2018 marked a pivotal moment for Ezugi, opening doors to new geographical markets and solidifying its position as a bold, agile, and dependable provider. This strategic move has allowed Ezugi to continue expanding its influence, bringing its innovative solutions to a broader audience.
Assurance of Innovation and Engagement
Whether operating in the dynamic ether of online casinos or the bustling environment of retail establishments, Ezugi licensees can rest assured of receiving the most innovative live casino and live lottery solutions. The commitment to creating modern and engaging virtual gaming environments underscores Ezugi's dedication to delivering an exceptional player experience.
Ezugi: A Licensing Overachiever Redefining Live Casino Standards
In the dynamic landscape of online gaming, licensing stands as a pillar of trust and legitimacy. Ezugi, a prominent name in the live casino domain, emerges not just as a player but as a resolute overachiever in the heady world of licensing, setting new standards for regulatory adherence and player confidence.
A Multinational Licensing Odyssey
Ezugi, founded in 2012, has embarked on a licensing journey that can only be described as extraordinary. This live casino powerhouse has not just met the industry's licensing benchmarks; it has exceeded them. With a notable footprint in numerous jurisdictions, Ezugi holds a staggering 23 gaming licenses, a testament to its commitment to operating at the highest levels of transparency and compliance.
Global Recognition, Local Compliance
One of the standout features of Ezugi's licensing strategy is its global recognition coupled with a keen understanding of local regulatory nuances. As a global B2B provider, Ezugi casinos are not just places of entertainment; they are hubs of trust. 
Each license acquired reflects not only the provider's global reach but also its dedication to tailoring its offerings to meet the specific requirements of diverse local markets.
Ensuring Player Confidence
For players navigating the virtual corridors of Ezugi online casinos, the abundance of gaming licenses is more than a regulatory detail; it's a promise. A promise that their gaming experience is not only enjoyable but also secure. 
The extensive licensing portfolio serves as a shield, protecting players and providing them the assurance that Ezugi operates within the stringent regulatory frameworks of each jurisdiction.
Setting a Standard for the Industry
Ezugi's 23 gaming licenses position it as a leader in the live casino arena, setting a standard for the industry to follow. This overachievement in licensing is not just a demonstration of regulatory prowess but a manifestation of their unwavering commitment to player protection, fair play, and the highest operational standards.
Choosing the Best Ezugi Casino
For those seeking the best Ezugi casino experiences, the extensive licensing profile of Ezugi becomes a crucial factor in decision-making. It's not merely about playing games; it's about choosing an online casino that operates with integrity and adheres to the highest regulatory standards.
Ezugi's remarkable licensing journey is a narrative of excellence and dedication. With 23 gaming licenses in its arsenal, Ezugi creates a secure and trustworthy environment for players in Ezugi live casinos. 
As the industry evolves, Ezugi stands as a beacon, illuminating the path for others to follow, and players can confidently explore the best Ezugi casino options, knowing that a commitment to integrity and compliance underpins every spin and deal.
Ezugi's Commitment to Responsible Gambling: Nurturing a Safe Gaming Environment
In the vibrant digital dance of online gaming, where excitement and entertainment converge, Ezugi stands out not only for its innovative live casino experiences but also for its unwavering commitment to responsible gambling. 
Recognizing the importance of player well-being, they have adopted a proactive approach, ensuring that its online casinos are not just spaces for thrilling gameplay but environments that prioritize player safety and responsible gaming practices.
Ezugi's responsible gambling initiatives are woven into the fabric of its operations. The provider implements stringent measures to promote responsible behavior among players, fostering an environment where gaming remains an enjoyable and controlled activity. Key features of Ezugi's approach to responsible gambling include:
1. Player Protection Software: All Ezugi games are integrated with player protection software, a proactive step to monitor and promote responsible gaming practices.
2. Regular Internal Testing: Ezugi conducts periodic internal testing of its games, ensuring that the gameplay remains fair, transparent, and aligned with responsible gaming standards.
3. Third-Party Verification: To reinforce the integrity of its responsible gaming measures, Ezugi submits its games for verification by independent third-party entities. This external validation adds an extra layer of assurance for players.
4. Support for GambleAware Program: As part of its commitment to social responsibility, Ezugi extends support to the GambleAware program. This initiative aims to raise awareness about responsible gambling and provide assistance to those in need.
In essence, their approach to responsible gambling reflects its dedication to creating a safe and enjoyable gaming environment for all players, ensuring that the thrill of live casino experiences is accompanied by a strong commitment to player well-being.
Elevate Your Gaming Adventure with the Best Ezugi Casino
As the curtain falls on this review, the essence of Ezugi's impact on the online gaming landscape becomes apparent. Ezugi isn't merely a live casino provider; it's an architect of experiences, blending innovation, responsibility, and entertainment seamlessly.
Choosing the best Ezugi casino isn't just about selecting a platform with a diverse range of live dealer games; it's about opting for an environment where responsible gaming is prioritized. 
The culmination of Ezugi's efforts in licensing, innovative game offerings, and commitment to responsible gambling paints a picture of a provider that understands the dynamic needs of players in the digital age.
In your quest for the best Ezugi casino, rest assured that the provider's multifaceted approach to gaming ensures not only an exhilarating journey into the world of live casino experiences but also a commitment to responsible and enjoyable gameplay.
The Best LIVE CASINO SOFTWARE Sites in 2023