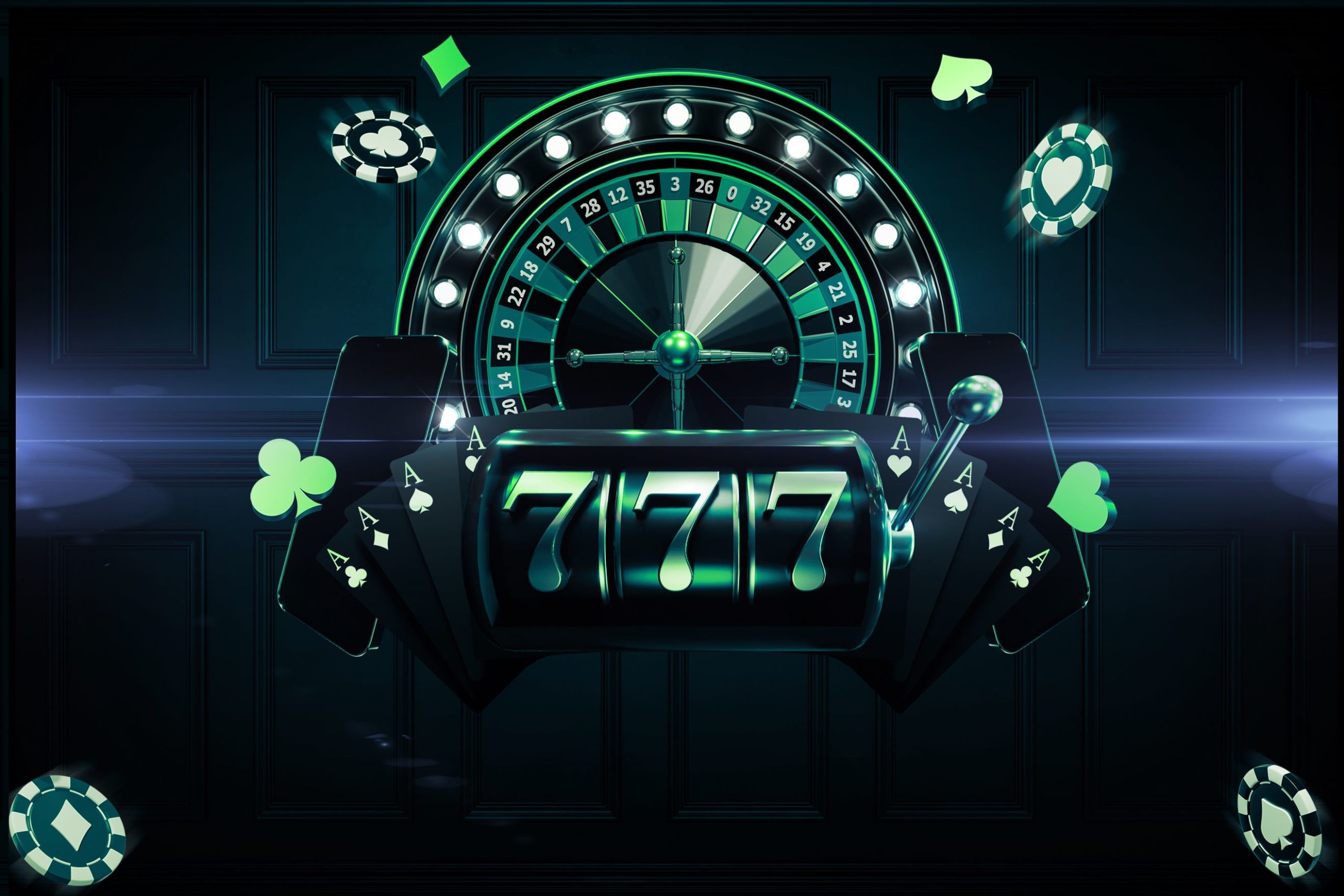 Ultimate Texas Holdem Strategy
Ultimate Texas Holdem aka Ultimate Texas Holden is a live casino poker variant from iGaming Grandmasters, Evolution Gaming. Let's ante up!
Welcome to the exhilarating world of Ultimate Texas Hold'em (sometimes referred to by players and tired writers as Ultimate Texas Holden), brought to life by Evolution Gaming in the vibrant world of live casino gaming. Prepare to be captivated by this dynamic poker variant that combines the essence of traditional Texas Hold'em with an electrifying twist. 
With Evolution Gaming's impeccable expertise in delivering deeply engaging live casino experiences, Ultimate Texas Holden raises the stakes and offers an unforgettable journey for both seasoned poker enthusiasts and newcomers alike.
In Ultimate Texas Hold'em, you'll find yourself face-to-face with a professional live dealer who orchestrates the game in real-time. 
Through state-of-the-art streaming technology, you'll witness every moment of the action as if you were seated at the prestigious poker table in a world-class casino. Feel the rush of anticipation as you place your bets and make strategic decisions throughout each exhilarating round.
This thrilling variant of poker is designed to maximize the excitement by allowing players to compete against the dealer rather than other participants. By employing a combination of skill, strategy, and intuition, you'll aim to construct the strongest hand possible using your two hole cards and the five community cards. 
The ultimate goal? To outmanoeuvre the dealer and walk away with substantial winnings.
Evolution Gaming's Ultimate Texas Holden is distinguished by its seamless gameplay, stunning visuals, and a user-friendly interface that caters to players of all levels. 
So whether you're a poker aficionado looking to test your mettle or a curious newcomer ready to explore the world of live casino gaming, Ultimate Texas Holden promises an unforgettable experience filled with thrilling moments and endless possibilities. Get ready to take your seat at the table and embark on a poker adventure like no other.
How to Play Ultimate Texas Holden
Ultimate Texas Hold'em is a thrilling poker variant that combines the excitement of traditional Texas Hold'em with a unique twist. Here's a step-by-step guide on how to play Ultimate Texas Hold'em in a live casino:
Find a Reputable Live Casino: Begin by selecting a reputable online casino that offers live casino games. Ensure that the casino is licensed, regulated, and provides a secure gaming environment.
Create an Account: Sign up for an account at the chosen live casino. Provide the required details and complete the registration process. Take advantage of any available welcome bonuses or promotions.
Make a Deposit: After creating your account, make a deposit using one of the available payment methods. Choose a deposit amount that suits your budget and enables you to participate comfortably in the game.
Access the Live Casino Lobby: Once your account is funded, navigate to the live casino lobby. Look for the Ultimate Texas Hold'em table, which may be categorized under the "Poker" or "Table Games" section.
Take Your Seat: Join the Ultimate Texas Holden table by clicking on an available seat. You will be greeted by a professional live dealer who will guide you through the game.
Place Your Bets: Before each round, you need to place two mandatory bets: the Ante and the Blind. The Ante bet is your initial wager, while the Blind bet is placed without seeing your cards. Optional side bets, such as the Trips bet, may also be available.
Receive Your Cards: After placing your bets, you will be dealt two private cards, known as hole cards. The dealer will also deal themselves two hole cards.
Make a Decision: Based on your hole cards, you have two options: either make a Play bet (3x or 4x the Ante bet) or Fold and forfeit your Ante and Blind bets.
Community Cards: If you decide to make a Play bet, the dealer will reveal the three community cards known as the Flop. These cards are shared by all players and the dealer.
Final Decision: After the Flop, you have another opportunity to make a Play bet (2x the Ante bet) or Check if you wish to continue without raising your bet.
The Turn and River: If you chose to make a Play bet, the dealer will reveal the fourth community card, known as the Turn. Another round of betting follows. Finally, the fifth community card, known as the River, is revealed, leading to the final round of betting.
Compare Hands: Once all the bets are placed, the dealer will reveal their hole cards. Your hand is then compared to the dealer's hand to determine the winner. The best five-card hand, using any combination of your hole cards and the community cards, wins.
Payouts: If your hand beats the dealer's hand, you will receive payouts based on the game's payout table. Payouts vary depending on the strength of your hand.
Repeat and Enjoy: After the round is concluded, you can choose to play another round by placing new bets or leave the table. Continue to enjoy the exhilarating gameplay of Ultimate Texas Hold'em in the live casino environment.
Remember, Ultimate Texas Holden is a game of skill and strategy, so take your time, observe the gameplay, and make informed decisions. With practice and experience, you can enhance your understanding of the game and maximize your chances of winning in the live casino setting.
Ultimate Texas Holden Betting Strategy
Developing an effective betting strategy is crucial when playing Ultimate Texas Hold'em from Evolution Gaming in a live casino. Here are some key strategies to consider that can help enhance your chances of success:
Manage Your Bankroll
Before diving into the game, set a budget and stick to it. Determine the amount of money you are willing to wager and avoid chasing losses. A disciplined approach to bankroll management ensures that you can play responsibly and enjoy the game without unnecessary financial strain.
Play the Optimal Strategy
Ultimate Texas Hold'em involves making strategic decisions at different stages of the game. It's essential to familiarize yourself with the optimal strategy to minimize the house edge. Various strategy charts and guides are available online that provide recommendations for when to make Play or Fold bets based on your hole cards and the community cards. Following these strategies can optimize your chances of winning in the long run.
Raise with Strong Hands
When you have a strong hand, such as a pair or better, it's generally advisable to raise your bets throughout the game. Raising allows you to capitalize on the strength of your hand and increase potential payouts.
Be Cautious with Weak Hands
Conversely, if your hole cards are weak, exercise caution and consider folding. Weak hands, such as low-value cards or unmatched suits, are less likely to result in a winning hand. Folding early can prevent unnecessary losses.
Manage Side Bets
Ultimate Texas Holden often offers optional side bets, such as the Trips bet, which pays out for certain combinations of hole and community cards. While side bets can add excitement, it's important to approach them with caution. They typically have higher house edges, so consider them as purely optional and avoid relying on them as a primary betting strategy.
Observe the Game
Pay attention to the gameplay and study the dealer's actions and tendencies. While live casino games are randomized and fair, understanding the dealer's patterns can help you make more informed decisions. Adapt your strategy based on the dealer's behaviour and adjust your bets accordingly.
Practice and Learn
Ultimate Texas Hold'em is a game that improves with practice. Take advantage of free play or demo versions available at online casinos to hone your skills and test different strategies without risking real money. Familiarize yourself with the rules, betting options, and different scenarios to gain confidence and expertise.
Ultimate Texas Holden and Responsible Gambling
Ultimate Texas Holden from Evolution Gaming provides an exciting and immersive live casino experience. However, it's essential to approach the game with responsible gambling practices in mind. Here's how you can ensure responsible gambling while playing Ultimate Texas Hold'em:
Set Limits
Before playing, establish limits on the amount of time and money you're willing to spend. Stick to these limits and avoid exceeding them, even if you're experiencing a winning streak.
Avoid Chasing Losses
If you encounter a losing streak, resist the urge to chase losses by increasing your bets. Instead, take a break and reassess your strategy. It's important to recognize that losses are a normal part of gambling and should be viewed as entertainment expenses.
Don't Gamble Under the Influence
Avoid playing Ultimate Texas Holden while under the influence of alcohol or drugs. Impaired judgment can lead to impulsive and irrational decisions, potentially leading to financial loss.
Take Breaks
Engage in regular breaks to maintain a clear and focused mindset. Prolonged sessions can lead to fatigue and clouded decision-making.
Seek Support
If you feel that your gambling habits are becoming problematic or if you need assistance, reach out to support networks or seek professional help. Many online casinos provide resources for responsible gambling, including self-exclusion options and links to support organizations.
By incorporating responsible gambling practices into your Ultimate Texas Hold'em experience, you can enjoy the game responsibly while minimizing potential risks.
Takeaway
In conclusion, Ultimate Texas Hold'em from Evolution Gaming delivers an electrifying and immersive poker experience within the realm of live casino gaming. With its expertly designed interface, professional live dealers, and seamless streaming technology, this game sets the stage for an unforgettable journey for players of all backgrounds.
Evolution Gaming's commitment to responsible gambling ensures that players can engage with Ultimate Texas Hold'em in a safe and controlled manner. By employing responsible gambling practices such as setting limits, managing bankrolls, and seeking support when needed, players can enjoy the game responsibly and mitigate potential risks.
So, whether you're a poker enthusiast looking for a new challenge or a casual player seeking an immersive gaming experience, Ultimate Texas Hold'em from Evolution Gaming promises to deliver a high-octane adventure that will leave you coming back for more. 
Take a seat at the virtual table, strategise your moves, and let the cards reveal your fate in this thrilling live casino game.
The Best Ultimate Texas Holdem Sites in 2023