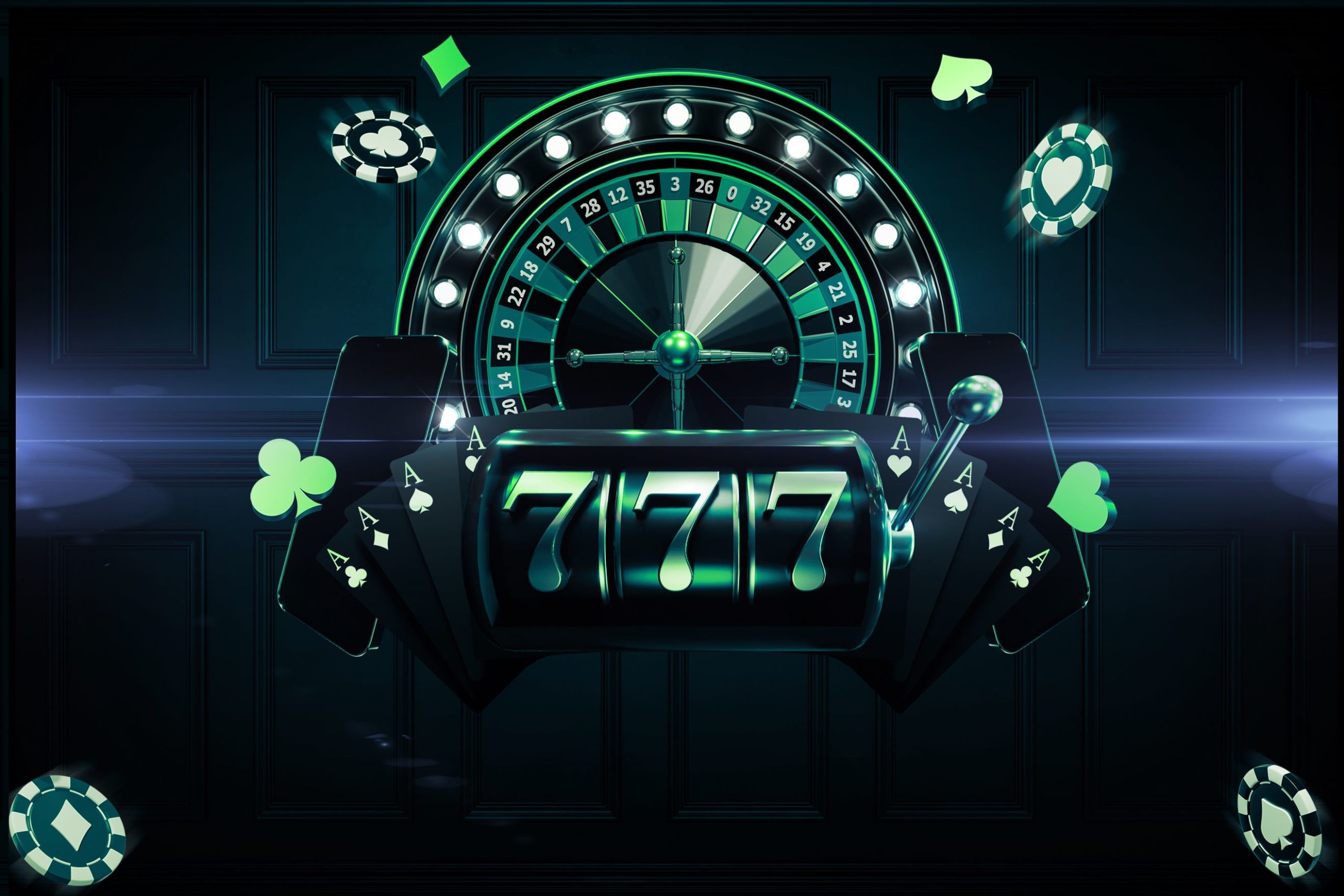 Mahjong
Ni hao! Enjoy a night 'on the tiles' when you play mahjong online. Free mahjong rules, mahjong 247, and the history of mahjong, right this way 👉
Prepare to be transported to the captivating realm of mahjong, where ancient traditions meet strategic gameplay in a dance of tiles and tactics. Join me, dear players, as we embark on a journey through this enchanting game, brimming with history, skill, and endless possibilities.
At its core, mahjong is a game of skill, strategy, and a touch of luck. The goal is simple yet challenging: to create winning combinations of tiles by matching sets and sequences. With a myriad of tiles depicting characters, bamboo, circles, and winds, the tableau is a symphony of artistry and symbolism.
As you immerse yourself in the game, you'll soon discover the strategic nuances that lie beneath the surface. Careful planning, keen observation, and tactical decision-making will be your allies as you navigate the intricacies of mahjong online. 
Will you choose to go for a high-scoring hand, or opt for a more balanced approach? The choice is yours and it is this strategic element that adds an irresistible layer of depth to the game.
So, let us venture into the world of mahjong online, where tradition and strategy intertwine to create an enthralling experience. Appreciate the artistry of the tiles, embrace the challenge of the gameplay, and relish the camaraderie that can arise when playing with others. 
Mahjong online beckons you with open arms, inviting you to uncover its secrets, hone your skills, and embark on a timeless journey of tiles and tactics. Get ready to immerse yourself in this captivating game, and let the tiles pave the way to your victory!
Mahjong's Dynastic Origins
Step back in time into the rich tapestry of Chinese history, where the seeds of mahjong were first sown. It is here, amidst the splendour of ancient China, that we embark on a journey through the captivating origins of this timeless game.
Mahjong, with its intricate tiles and strategic gameplay, traces its roots back to the Qing Dynasty in the 19th century. Though its exact origins are shrouded in mystery, it is believed to have been inspired by earlier Chinese card and tile games. Over time, mahjong evolved into the game we know and love today, captivating players across generations.
Originally known as "mah-jongg" in the Western world, the game gained popularity through cultural exchanges between China and the West in the early 20th century. It quickly spread beyond China's borders, captivating players in Europe and the United States, where it became a beloved pastime.
Mahjong's popularity soared during the 1920s, capturing the imagination of people from all walks of life. Its appeal extended beyond gaming circles, as social clubs and even casinos embraced the game. The exotic allure of mahjong permeated popular culture, with references appearing in literature, films, and fashion of the era.
However, the game faced a tumultuous period during the mid-20th century due to political upheavals in China. The Chinese Communist Party initially banned mahjong in the 1940s, considering it a symbol of bourgeois decadence. Yet, mahjong endured, and in the 1980s, it experienced a revival, fueled by a wave of nostalgia and a renewed interest in Chinese culture.
Today, mahjong stands as a testament to the enduring appeal of traditional games. It has evolved into a global phenomenon, with variations and adaptations found in countries around the world. In live casinos, mahjong has found its place as a beloved table game, captivating players with its strategic depth and cultural heritage.
Mahjong Variants
Welcome to the captivating world of live casino free mahjong variants, where the rich tapestry of traditional gameplay intertwines with the immersive experience of live gaming. Prepare to be enthralled as we explore the exciting twists and turns that these variants bring to the table.
One popular variant you'll encounter in live casinos is "Three-Player Mahjong," where the traditional four-player setup is transformed into an intense battle among three players. This variant presents a unique challenge, as strategies must be adjusted to accommodate the altered dynamics. It's a test of adaptability and quick thinking, adding an exciting twist to the traditional gameplay.
For those seeking a faster-paced and more streamlined experience, "Speed Mahjong" is the variant of choice. In this thrilling rendition, the focus is on quick decision-making and efficient tile matching. Rounds are shorter, and players must rely on their instincts and strategic acumen to secure victory within the allotted time frame.
Lastly, "Bonus Mahjong" injects an element of chance and anticipation into the game. Players can earn bonus points or special abilities by achieving certain combinations or fulfilling specific conditions. These bonuses add an extra layer of excitement and strategic possibilities, enhancing the overall gameplay experience.
With these live casino mahjong online variants, the game takes on new dimensions, catering to the preferences and tastes of a diverse range of players. Whether you crave the authenticity of live dealers, the intensity of three-player battles, the speed of quickfire rounds, or the thrill of bonuses, there's a variant that will enthral and delight you.
Step into the world of live casino free mahjong variants and immerse yourself in the rich tapestry of excitement they offer. Let the tiles shuffle, the strategies unfold, and the immersive experience of live gaming transport you to new heights of enjoyment. May your mahjong adventures be filled with anticipation, camaraderie, and victories aplenty.
Mahjong 247
For avid mahjong enthusiasts seeking an online oasis of gameplay, look no further than Mahjong 247. This digital platform offers a delightful and convenient way to indulge in the ancient Chinese tile game anytime, anywhere. With its sleek design, user-friendly interface, and a wide array of game variations, Mahjong 247 is a haven for players of all levels.
Whether you're a seasoned mahjong master or a novice eager to learn, Mahjong 247 provides a range of game modes and difficulty levels to suit your preferences. Engage in traditional gameplay, explore exciting variants, or challenge yourself with timed puzzles that test your speed and decision-making skills.
The platform's 24/7 accessibility ensures that the mahjong fun never stops. Whether you're looking for a quick game during your lunch break or a late-night session to unwind, Mahjong 247 is there to fulfil your gaming desires. It offers a seamless and immersive experience, allowing you to focus on the game and immerse yourself in the captivating world of mahjong.
Venture into the captivating realm of Mahjong 247 and let the tiles transport you to a world of strategic thinking, captivating gameplay, and endless delight. Explore the vast selection of games, challenge yourself, and relish in the timeless allure of this beloved tile game. Embark on your mahjong journey today and experience the thrill and satisfaction that only Mahjong 247 can provide.
The rub? Mahjong remains a play-money platform. So, if you want a chance to take down cash wins, you'd best stick to the casinos found within the Live Casino Man pages.
How to Play Live Casino Mahjong
While similar in essence to classic mahjong, live casino mahjong incorporates unique elements that add an exciting twist to the game. Join us as we delve into the intricacies of playing free mahjong and uncover the secrets of success.
In mahjong online, the gameplay follows the same basic principles as classic mahjong. The goal is to create winning combinations of sets and sequences using the tiles in your hand. However, there are a few key differences that distinguish live casino mahjong from its traditional counterpart.
One significant difference is the presence of a live dealer who guides the game. The live dealer handles the distribution of tiles, oversees the gameplay, and interacts with the players. This adds a dynamic element to the experience, creating an immersive and interactive atmosphere akin to a brick-and-mortar casino.
To begin the game, the tiles are shuffled and arranged into a wall. The dealer then proceeds to distribute the tiles to the players, usually in sets of 13 tiles each. The gameplay progresses in rounds, with players taking turns to draw tiles from the wall or claim tiles discarded by other players.
One key aspect of live casino mahjong is the time limit for making decisions. Unlike classic mahjong, where players can take their time to analyze their options, live casino mahjong operates on a set timeframe. This adds an element of urgency and necessitates quick thinking and decision-making.
Communication among players in live casino mahjong is limited. While players can chat with the dealer and fellow participants, strategic discussions are typically not allowed. This challenges players to rely on their observation skills and intuition to decipher opponents' strategies and make informed choices.
In live casino mahjong, scoring is often simplified compared to classic mahjong. The emphasis is placed on the speed and efficiency of completing winning combinations. Players earn points based on the combinations formed and the speed of their victory.
To succeed in live casino mahjong, it is essential to sharpen your observation skills and adapt your strategies to the fast-paced nature of the game. Pay attention to the tiles discarded by other players, as they can provide valuable insights into their intentions and potential combinations.
Furthermore, mastering the art of efficient tile matching and quick decision-making is crucial in live casino mahjong. Stay focused, plan your moves ahead of time, and seize opportunities to create winning combinations.
As you dive into the world of live casino mahjong, embrace the energy and excitement that permeate the game. Engage with the live dealer and fellow players, relishing the camaraderie that arises from this shared experience.
Mahjong and Responsible Gambling
When it comes to the world of gambling it is essential to strike a harmonious balance between entertainment and responsible play. Mahjong, with its rich cultural heritage and strategic gameplay, embodies the principles of responsible gambling, offering players a unique and immersive experience.
At its core, mahjong is a game that emphasizes skill, strategy, and social interaction. It is a pastime that invites players to engage their minds, test their wits, and enjoy the company of others. By embracing the spirit of responsible gambling, players can fully appreciate the joys that mahjong brings, while safeguarding themselves from the potential pitfalls.
Responsible gambling in mahjong begins with setting limits. Establishing a budget for your gameplay ensures that you are in control of your finances and that the game remains an enjoyable form of entertainment. Determine the amount you are comfortable wagering and adhere to it, avoiding the temptation to chase losses or exceed your predetermined limits.
In the context of live casino mahjong, it is crucial to choose reputable and licensed operators that prioritise player protection and adhere to responsible gambling practices. Trustworthy live casinos implement measures such as age verification, self-exclusion options, and providing access to responsible gambling resources to promote a safe and responsible gaming environment.
Self-awareness is a key element of responsible gambling in mahjong. Regularly assess your gameplay habits, emotions, and overall well-being. Be mindful of any signs of problematic gambling behaviours, such as chasing losses, neglecting other responsibilities, or feeling a loss of control. If you suspect that your gambling may be becoming an issue, reach out for support from helplines, counselling services, or support groups dedicated to responsible gambling.
Responsible gambling also entails understanding the odds and probabilities associated with mahjong. Recognize that luck plays a role in the game, and outcomes cannot be predicted with certainty. Avoid falling into the trap of superstitious beliefs or relying solely on chance to guide your gameplay. Instead, focus on honing your strategic skills, making informed decisions, and enjoying the intellectual challenge that mahjong presents.
Lastly, responsible gambling in mahjong requires maintaining a healthy balance between gameplay and other aspects of life. Remember that mahjong is just one form of entertainment among many. Prioritize your personal well-being, relationships, and obligations outside of the game. Allow mahjong to enhance your leisure time, but never let it overshadow the other important facets of your life.
As you embark on your mahjong adventures, let responsible gambling be your guiding principle. Embrace the game's rich heritage, challenge your strategic acumen, and savour the camaraderie it fosters. By staying mindful and responsible, you can ensure that mahjong remains a delightful pastime, bringing joy and excitement while maintaining a harmonious balance in your gambling endeavours.
Takeaway
Mahjong offers a captivating blend of tradition, strategy, and social interaction. With its rich history and dynamic gameplay, mahjong has the power to transport players to a world where skill and intuition reign supreme. 
By embracing responsible gambling practices, players can fully appreciate the joys of the game while safeguarding their well-being and financial stability. As the tiles shuffle and the strategies unfold, why not explore the enchanting world of live casino mahjong. Immerse yourself in the exhilarating gameplay, forge new connections with fellow players, and let the thrill of victory and the camaraderie of the game guide you on an unforgettable journey. 
May your mahjong experiences be filled with triumph, laughter, and the timeless allure that only mahjong can provide. Let the tiles click, the strategies align, and the spirit of mahjong ignite your passion for this cherished pastime.
The Best Mahjong Sites in 2023