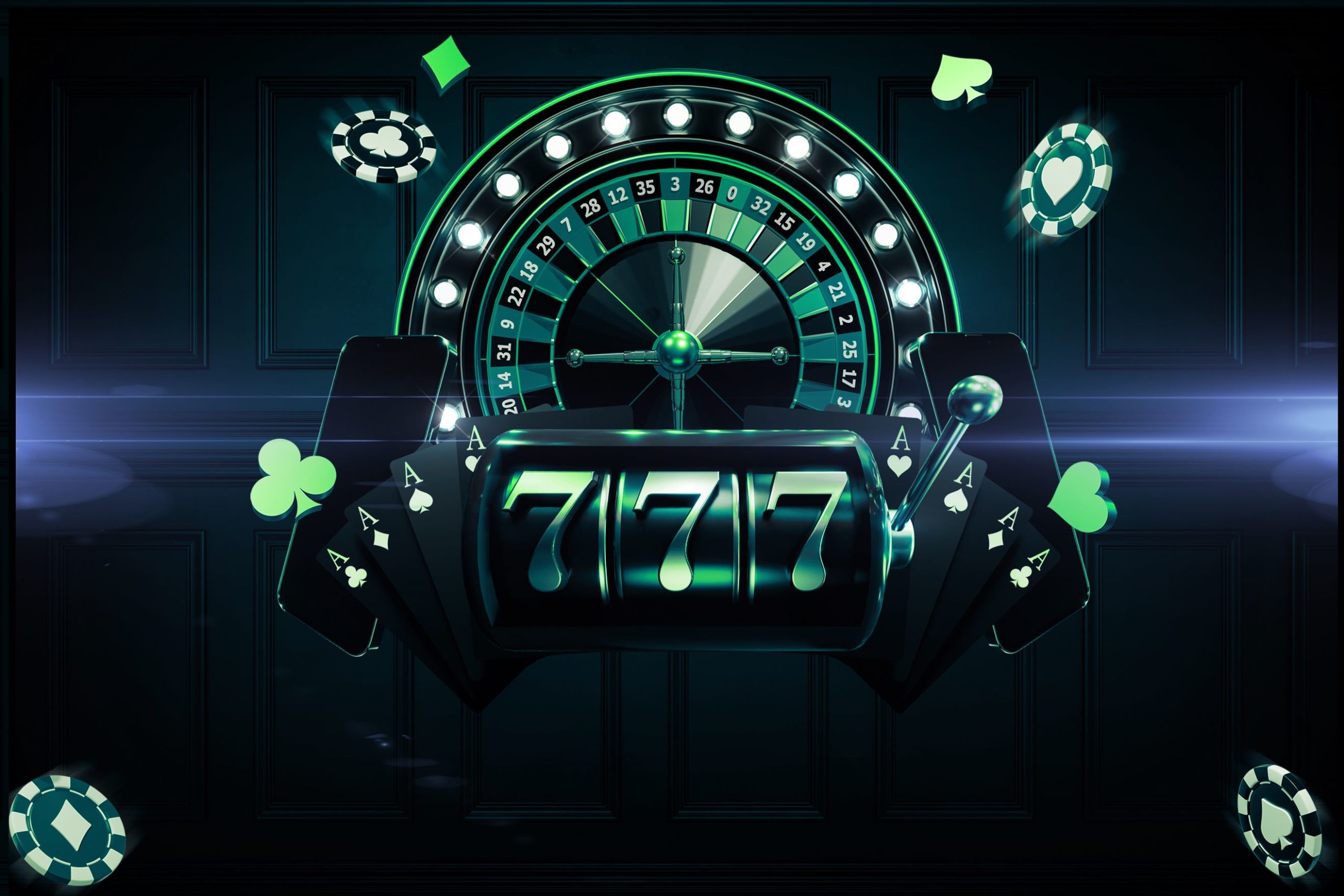 Casino War
Join the live casino battlefield with casino war. War is hell but casino war, well, it's a hell of a lot of fun. Everything you want to know about casino war at Live Casino Man 🪖
Brace yourselves for an adrenaline-pumping battle where luck, strategy, and a dash of courage collide. Join us as we delve into the captivating gameplay and exhilarating moments that make casino war online a beloved classic in the realm of live casino entertainment.
Casino war is a game that draws upon the simple mechanics of the traditional card game "War" and infuses it with the electrifying atmosphere of a live casino. It is a game that transcends barriers, appealing to both seasoned players and newcomers alike with its straightforward rules and fast-paced action.
In this game, players face off against the dealer in a battle of card ranks. The objective is simple: have a higher-ranking card than the dealer. A standard deck of 52 cards is used, with cards ranked in the usual order from Ace to King. To add an extra layer of excitement, players have the option to place additional bets on the possibility of a tie, which can lead to even greater rewards.
What sets casino war apart is its accessibility and the sheer thrill of each hand. It requires no complex strategies or extensive knowledge of card counting. It is a game of chance that anyone can jump into and enjoy. Whether you're a novice looking for a fun introduction to live casino gaming or a seasoned player seeking an exhilarating break from more strategic games, the casino war game offers a delightful and captivating experience.
Prepare to raise the stakes, ready your cards, and embrace the heart-pounding excitement that casino war brings. Engage in this battle of chance and fortune, where victory awaits the brave. Step into the live casino arena and let the intensity of casino war online ignite your passion for thrilling gameplay.
Casino War Game Origins
Step back in time as we uncover the intriguing history of the casino war game, an outing that has stood the test of time and found its way into the thrilling realm of live casinos. Its roots can be traced back to the ancient card game "War," which has entertained players for centuries.
While the exact origins of casino war are shrouded in mystery, its foundations lie in the simplicity of the original "War" game. This timeless card game was believed to have originated in Europe and was initially played by children as a means of entertainment. Over time, its appeal grew, and it made its way into the adult gaming world.
The evolution of the casino war game can be attributed to the desire to incorporate this beloved childhood game into the exhilarating atmosphere of casinos. It was during the mid-20th century that casino war emerged as a popular offering in gambling establishments worldwide, captivating players with its easy-to-understand gameplay and quick rounds.
The casino war game quickly gained recognition as a game that appealed to players of all skill levels. Its straightforward rules and reliance on luck rather than complex strategies made it accessible to both beginners and seasoned players. It became a popular choice for those seeking a fun and fast-paced gambling experience.
With the advent of online gaming platforms, players could now enjoy the thrill of casino war from the comfort of their own homes, engaging with live dealers in real-time and experiencing the excitement akin to that of a brick-and-mortar casino.
Today, in the vibrant landscape of live casinos, casino war online continues to captivate players with its simplicity and thrilling gameplay. It stands as a testament to the enduring appeal of classic card games and the seamless fusion of traditional gameplay with the convenience of modern technology.
So, as you embark on your casino war online adventures in the realm of live casinos, reflect on the rich history that brought this beloved game to where it stands today. Embrace the spirit of chance, enjoy the camaraderie of live dealers, and may your cards be ever in your favour as you immerse yourself in the captivating world of casino war.
How to Play Casino War
The objective of the casino war game online is quite straightforward: to have a higher-ranking card than the dealer. A standard deck of 52 cards, excluding jokers, is used for gameplay. In this head-to-head battle, the game begins with players placing their initial wagers.
Once the bets are in place, both the player and the dealer receive one card face-up. If the player's card outranks the dealer's card, the player wins the round and receives a payout equal to their original wager. Conversely, if the dealer's card is higher, the player loses their bet.
In the event of a tie, an exciting option arises: players can choose to "go to war." Going to war involves placing an additional bet equal to the original wager. The dealer then burns three cards face-down before dealing both the player and themselves another card face-up.
If the player's second card outranks the dealer's second card, the player wins both the original wager and the additional war bet. However, if the dealer's second card is higher, the player loses both bets. In the case of another tie during the war, the process repeats, and players have the option to go to war again.
It's worth noting that in some variations of casino war, players have the opportunity to surrender after a tie instead of going to war. Surrendering means forfeiting half of the original bet without continuing the war process. This option can be exercised when players prefer to cut their losses rather than risking additional bets.
In the realm of live casinos, casino war online gains an extra layer of excitement as players interact with live dealers in real-time. The human element adds to the immersive experience and amplifies the thrill of each round.
As you enter the world of live casino war online, remember the simple yet exhilarating rules that govern this game of chance. Engage in the battle, make your wagers wisely, and let luck guide your way as you strive to outplay the dealer and emerge victorious in this captivating card game.
Casino War and Responsible Gambling
Responsible gambling ensures that the enjoyment and entertainment remain at the forefront while maintaining control over one's actions and expenditures.
First and foremost, set limits for yourself before entering the battlefield of the casino war game. Establish a budget that you can comfortably afford to lose and stick to it. Treat gambling as a form of entertainment rather than a means to make money. By setting limits, you can enjoy the game without risking financial hardship or emotional distress.
It is crucial to be aware of the signs of problem gambling and to seek help if needed. If you find that you are spending more time or money on gambling than you intended, or if it is interfering with your daily life, it may be time to reassess your approach. Numerous organizations and helplines exist to provide support and guidance for those struggling with gambling-related issues.
In the live casino environment, where the excitement of the game is magnified, it is essential to maintain self-control. Pace yourself and take breaks to avoid getting caught up in the moment. Remember that casino war online, like any form of gambling, is based on chance, and outcomes cannot be predicted or controlled. Do not chase losses or become overly invested in winning. Enjoy the experience, but keep a clear mind and remember that gambling outcomes are ultimately random.
Additionally, it is crucial to prioritize your well-being and the well-being of those around you. Avoid gambling under the influence of alcohol or other substances that may impair your judgment. Take breaks and engage in other activities to maintain a balanced lifestyle.
Lastly, always remember that casino war and gambling, in general, should be viewed as entertainment. Keep the stakes in perspective and approach the game with a light-hearted attitude. Winning is certainly thrilling, but losing is also a part of the gambling experience. Embrace both outcomes with grace and maintain a healthy perspective on the game.
As you step into the exhilarating world of casino war online in the live casino environment, I urge you to do so with responsibility and mindfulness. Let the game entertain and excite you, but always maintain control over your actions and expenditures. 
Cherish the experience, but never let it overshadow the other aspects of your life. With responsible gambling practices, you can enjoy the thrills of casino war while safeguarding your well-being and ensuring a positive and enjoyable gaming experience.
Takeaway
Casino war stands as a captivating and exhilarating game in the world of live casinos. Its simplicity, fast-paced gameplay, and the thrill of each card draw make it an enticing choice for players seeking excitement and entertainment. 
However, as with any form of gambling, it is crucial to approach casino war with responsibility and mindfulness. Set limits, maintain self-control, and prioritize your well-being above all else. Enjoy the game for what it is – an immersive experience that adds an extra layer of excitement to your time in the live casino. 
Let the cards fall where they may, embrace the friendly battle of casino war, and may fortune favour the brave as you embrace the thrilling world of live casino gaming.
The Best Casino War Sites in 2023